London-based architect Daniel Statham Studio has designed a futuristic car park for the city of Hangzhou, southwest of Shanghai, that combines an automated stacking system with an event space.
Future Car Park is made up of 10 circular towers that spread out at their tops to form a roof. Together, they can accommodate 500 cars in the city's central business district. Three towers at the centre are where the cars are kept, three others are for access to the roof and four at the corners of the structure are for use in the event of fire.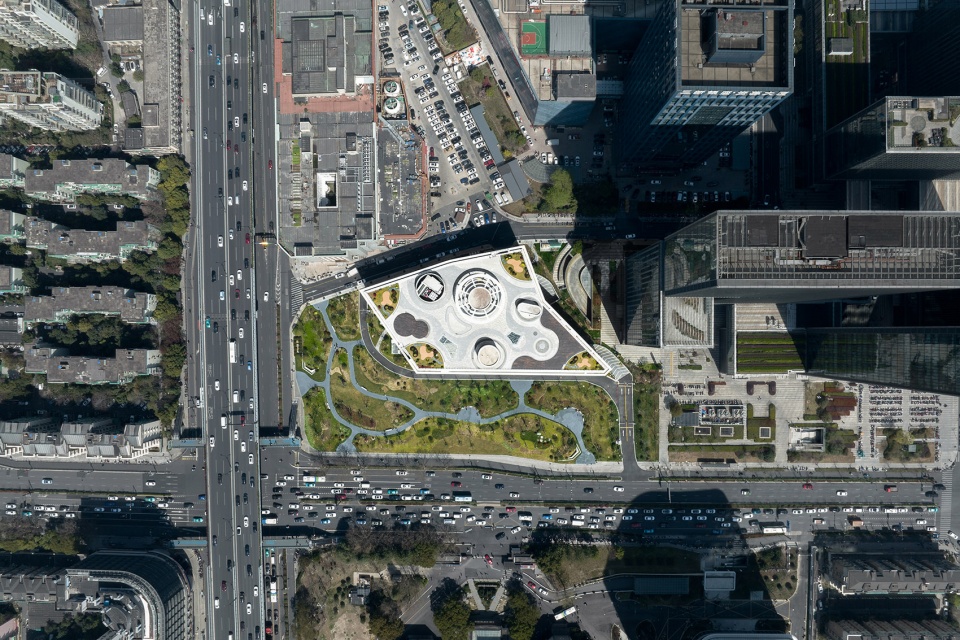 Drivers can choose to park their cars themselves or use an automated stacking system to store cars in the towers. A computer picks each car's space based on when the owner expects to collect it.
From the outside, metal louvres on the façade give passers-by a glimpse of this machinery in action, and allow exhaust fumes to be vented.
At the top of the structure is a rooftop garden, accessible to the public, that will provide a venue for events and exhibitions.
The 31,000 sq m building was designed in association with the Zhejiang Province Institute of Architectural Design and Research, which also handled engineering alongside the UK's Atelier One.