A team including Italian architect Carlo Ratti Associates, US engineer Jacobs, healthcare institutions and European bank UniCredit has created an open-source design for intensive care units using repurposed shipping containers.
The CURA team says the containers can be connected by an inflatable corridor, and could be constructed over a few hours. It adds that these "plug-in biocontainment pods" could be built on hospital grounds or used to create a temporary field hospital. A prototype is presently being built at a healthcare facility in Milan.
Each pod will contain ventilators able to treat two intensive-care coronavirus patients, and are aimed at countries whose healthcare system is being overloaded by a surge in demand. Death rates from Covid-19 typically climb steeply in countries such as Italy or Spain where this has occurred.
The units meet the health standards for Covid-19 hospitals issued by the Chinese authorities by, for example, using an extractor to create negative air pressure and prevent air-borne infection.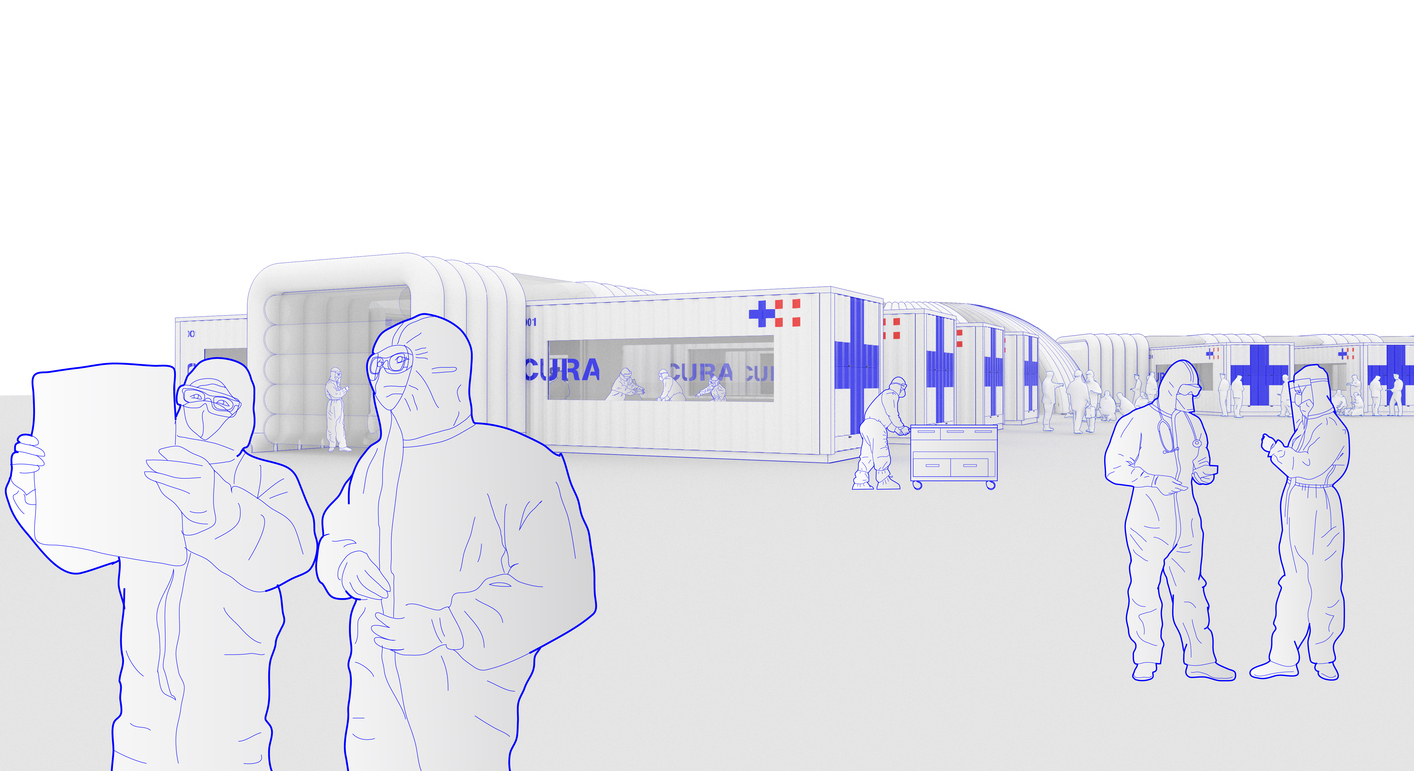 Further information can be found here (https://curapods.org/).

Images courtesy of CURA