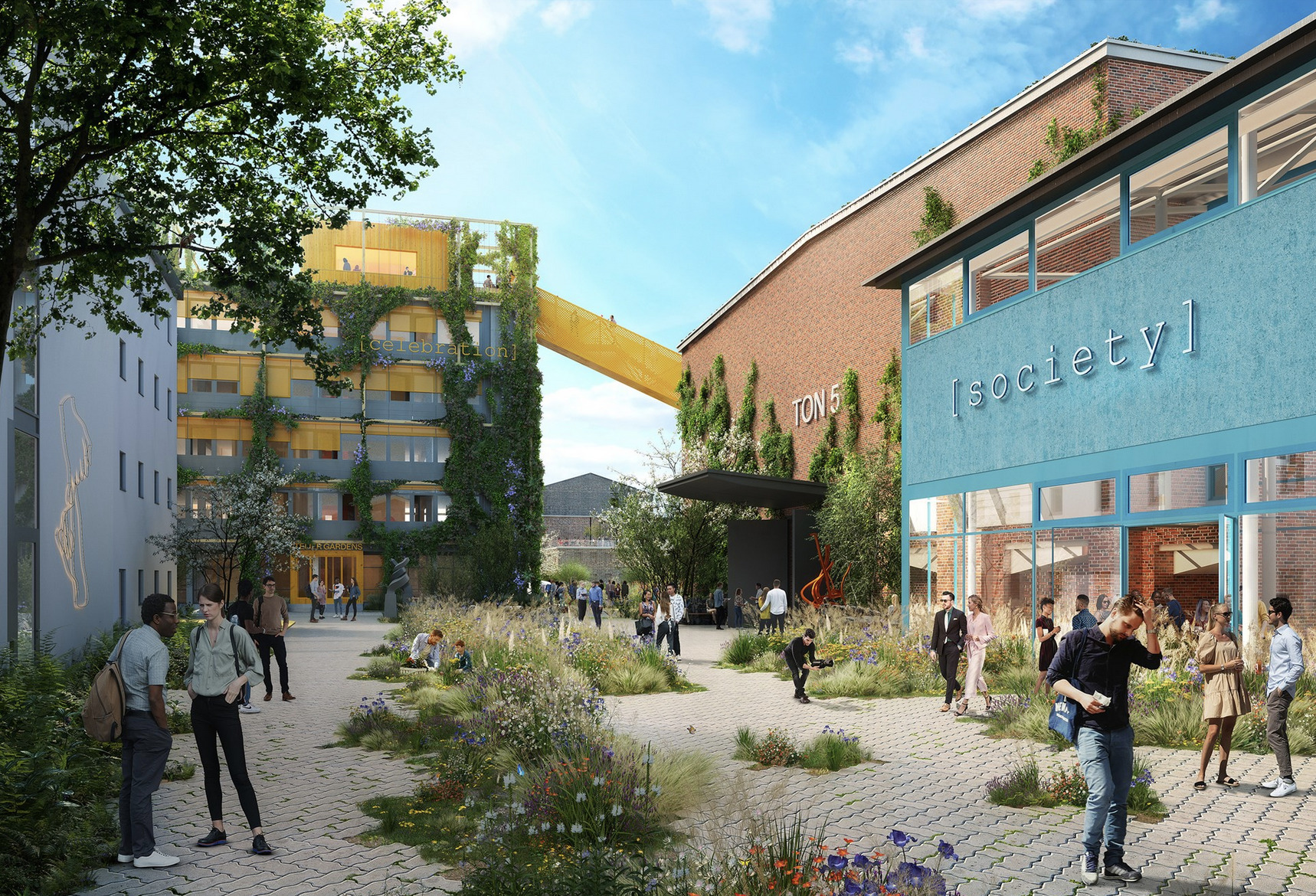 Dutch architect MVRDV has been granted planning permission to transform two buildings in a historic Berlin film studio into a 23,800 sq m mixed-use campus.
MVRDV's plan will adapt two structures in the Berliner Union Film Ateliers (BUFA), located between the Tempelhof and Neukölln districts of the city.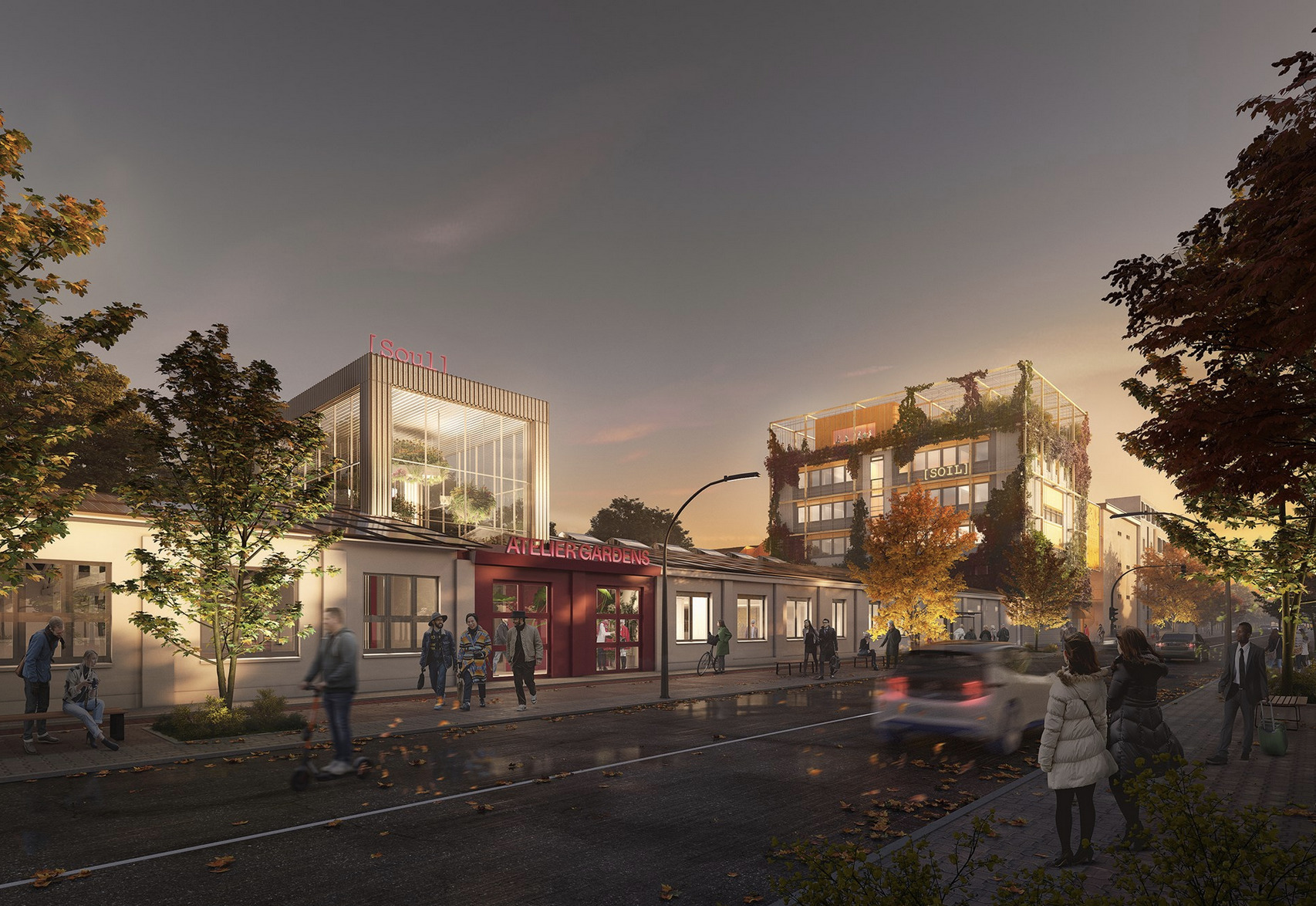 The studio, built in 1912, were used for classic movies such as Emil and the Detectives, The Golem and Cabaret. It is now occupied by a number of media companies, including a branch office of Google's YouTube.
The Dutch architect will upgrade two brick buildings, known as Studio 1 and House 1. The former is a listed building that is now outdated for film production and has most recently been used for television and adverts. The aim is to repurpose the structure's acoustic curtains to create new subdivisions and add a skylight.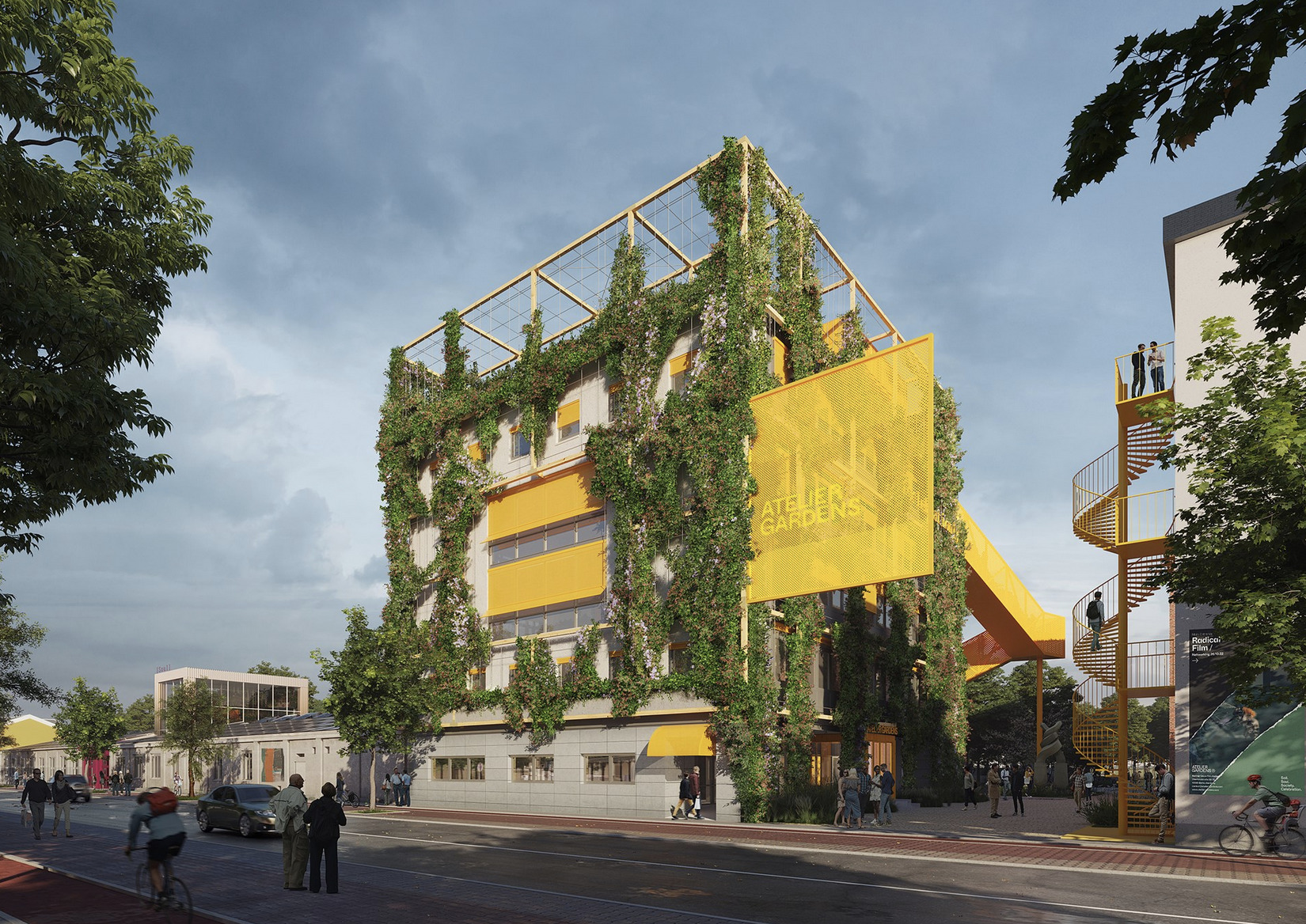 House 1 will be covered in a planted "wrap" to ameliorate its poor indoor climate, and a garden and rooftop pavilion will be added to the roof. The interior will be home to flexible workspaces, a café-bar and meeting areas.
Jacob van Rijs, a partner in MVRDV, said: "With its new focus on social causes, Atelier Gardens helps to define a different vision of society and invite more people to join in that vision.
"By transforming this important piece of Berlin's film history, we extend its lifespan to connect an exciting past with an optimistic future."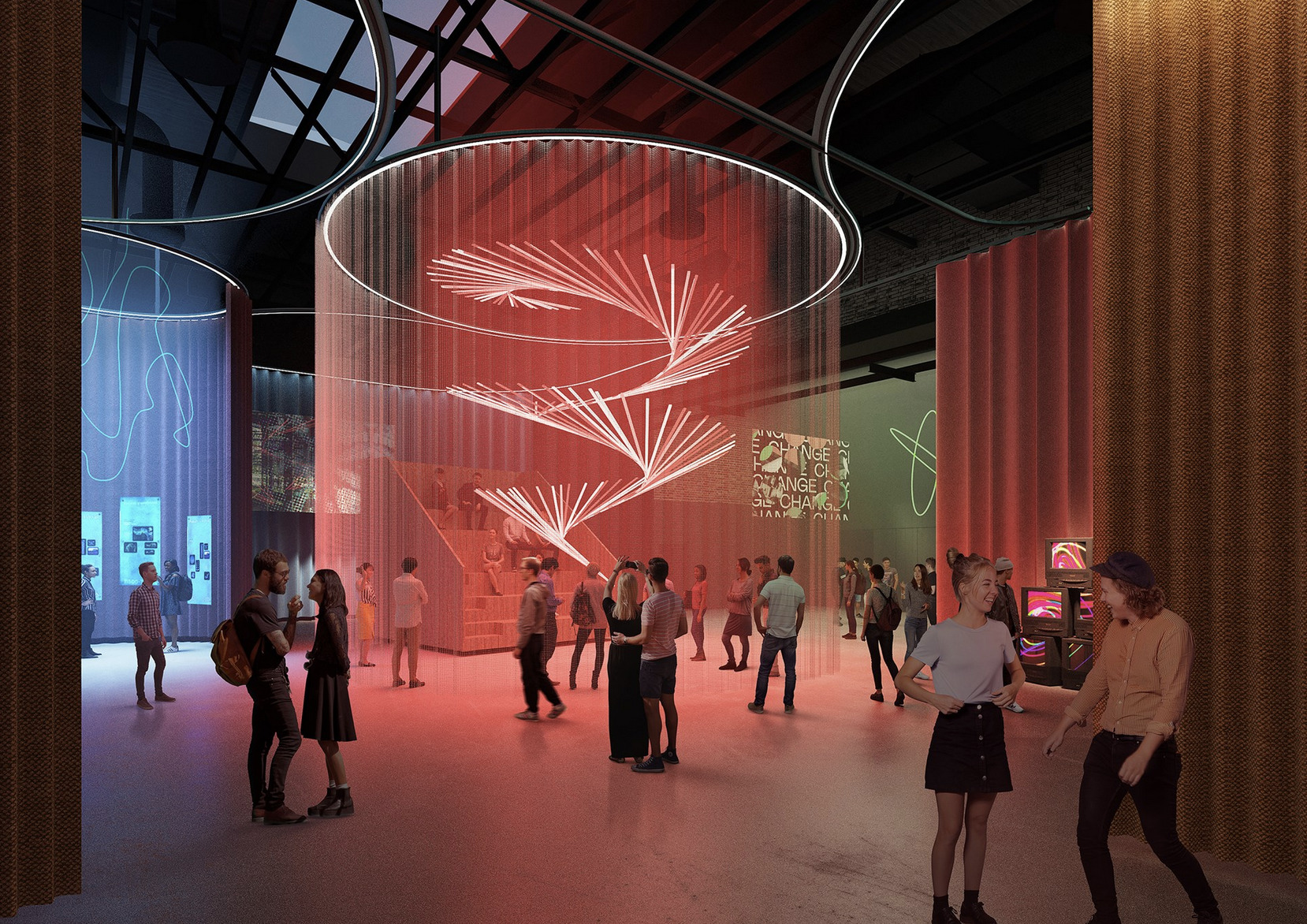 MVRDV's worked with HS-Architekten and UK landscape designers Harris Bugg Studio for London property developer Fabrix.
Clive Nichol, Fabrix's chief executive, said: "The original studios serve as a reminder of the creative impulse that Berlin gave the world in the 1920s and are starting point and inspiration for the journey we are now embarking on.
"As with all of our projects we are repurposing the existing buildings and adapting their use to meet the evolving needs of our urban environments."