Danish architect CF Møller and German firm HENN have won an international competition to extend Germany's listed University Hospital Aachen.
The 35,000-square-metre extension will contain 31 surgery units, as well as a day clinic with four surgery units and three intensive care units with 50 beds.
Designed with "healing architecture" in mind, the facilities will be "sunk" to minimise their impact on the listed building.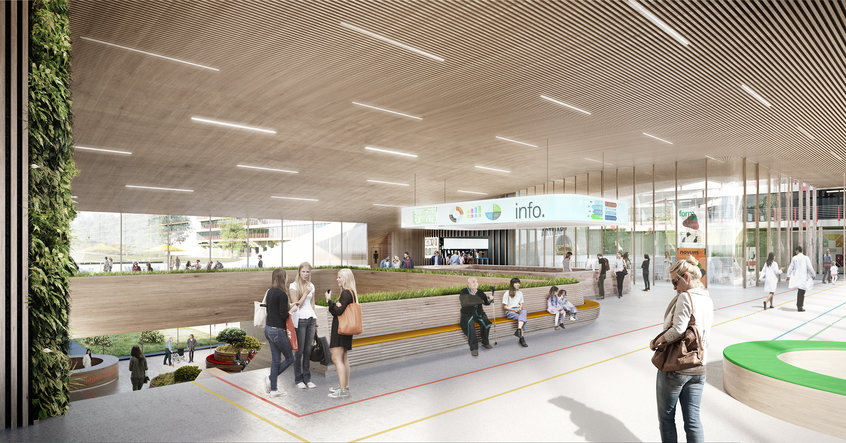 Much of the project will be covered with parkland that will be open to the public and staff.
Peter Asché, commercial director at the hospital, said: "The award-winning designs are characterised by their functionality, transparency and futuristic design, and are harmoniously integrated into our existing core building."
The duo won the competition against 12 other architects. 
Images courtesy of CF Møller