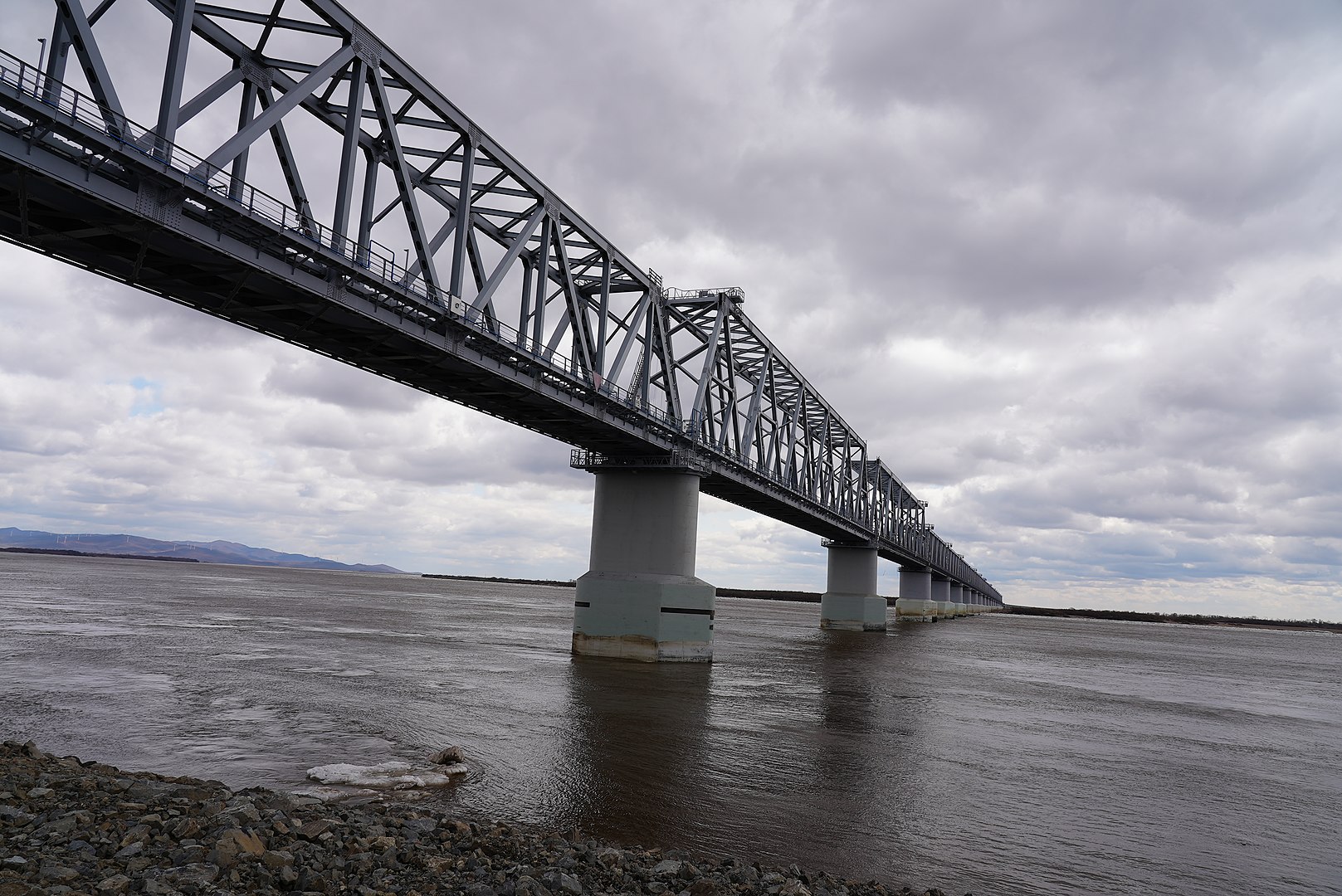 A railway bridge between China and Russia over the Amur river in southeast Siberia was approved last week, website RailFreight.com reports.
The bridge will connect the city of Mohe in China's Heilongjiang province with Dzhalinda in Russia's Sakha Republic.
Sakha, or Yakutia, has the lowest population density of any Russian province. It is rich in coal, natural gas, timber and iron ore but has little domestic market for them.
At present, it can send its commodities to China, its largest export market, only via the two countries' Pacific ports. A direct rail link would cut around 2,000km from these routes.
According to the Russian news agency TASS, a memorandum on cooperation in the construction of the bridge was signed in September last year at the Eastern Economic Forum.
Aysen Nikolayev, the head the Sakha Republic, said at the time: "The construction of the bridge crossing will increase the capacity of the Eastern Railway to export goods from South Yakutia to up to 10 million tonnes a year, and the absence of transshipment in the transport chain will have a positive impact on the ecology of Yakutia."
TASS also reports that China intends to invest in the development of Sakha's rail network with a view to constructing an international corridor in the Russian Far East.
According to RailFreight.com, the Republic of Sakha Railway Company has signed a memorandum of understanding with the China Industry Overseas Development Association to carry out this work. The route will pass through Mohe, Dzhalinda, Skovorodino, Yakutsk, and finally arrive at the port of Magadan on the Sea of Okhotsk.
No starting date was given for the project, but when it is complete it will be only the second rail bridge between the two countries.
The first was the 7,194m Tongjiang Bridge, a box-girder structure some 1,300km east of Mohe, but still on the Amur river (see further reading). This opened last November after seven years of work, and cut around 700km off existing trade routes.
Rail freight between Russia and China, which is based on the Baikal–Amur and Trans-Siberian Railways, increased by 28% last year and totalled a record 123 million tonnes. This was largely as a result of a doubling in Russian exports of liquid petroleum gas. Total trade was last year worth $190bn, and increased 20% on that in the first two months of this year.