Chinese engineers have finalised a method for building the world's longest transport tunnel: a 135km link connecting Taiwan with the mainland.
Any live project would depend on a radical change in the international situation – relations between Beijing and Taipei are in the freezer following the election victory of Tsai Ing-wen and the pro-independence Democratic Progressive party in 2016. However, the People's Republic is planning to have everything in place ready to begin the project when it becomes politically possible.
It would also depend on the two countries' finding the cost of the scheme, which has been given a speculative cost estimate of $80bn.
According to the South China Morning Post, Chinese engineers are proposing a "warm-up" project to make sure China has the capabilities to tackle what would be one of the most ambitious civil engineering projects of the 21st century.
It is also possible that Beijing will make a symbolic start work on the project without any agreement from the other side of the Formosa Strait .
The idea of a tunnel has been under discussion throughout the 20th century, without any solution emerging for the formidable problems it would face as it cut through complex layers of rock, including granite, and crossed two seismic faults zones.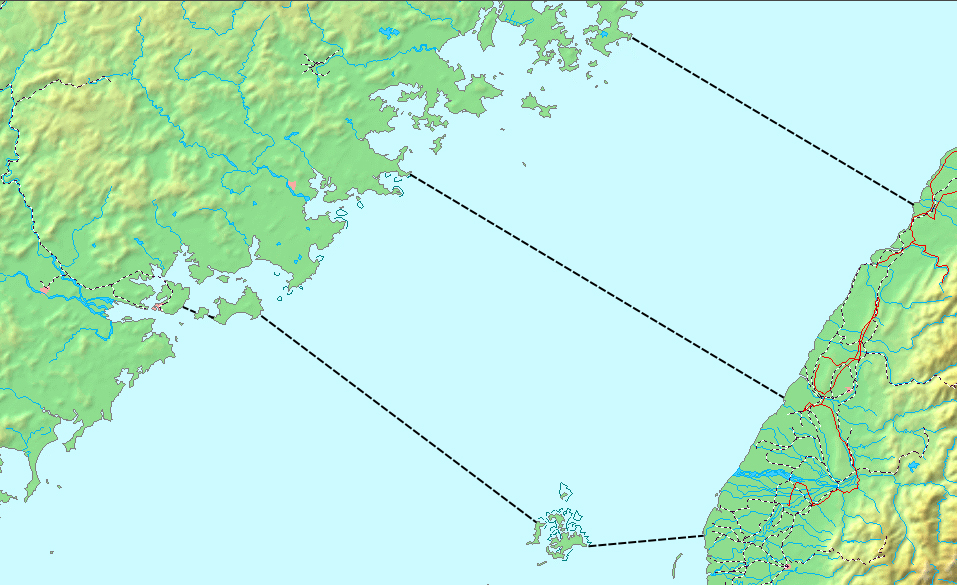 Possible routes for the tunnel. The Chinese are presently working on the northernmost option (Creative Commons)
The Chinese solution, completed last year with funding from the Chinese Academy of Engineering, would involve sinking the tunnel at least 200m below the surface.
The idea of a link achieved prominence in 2016, when Beijing included the "Beijing-Taipei expressway and rail link" in its 13th five-year plan.
The declaration triggered an emergency session of the Taiwanese legislature and a statement by the Taiwanese government rejecting the idea.
This was followed by a statement from Wang Mengshu, a prominent Chinese railway engineer, claiming that he had been holding secret discussions over the project with his Taiwanese counterparts for a decade, and that then Taiwanese president Ma Ying-jeou, approved of them.
Top image: In the 2016-20 national plan, China proposed extending its high-speed rail system to Taiwan (Alancrh/Creative Commons)
Further reading: