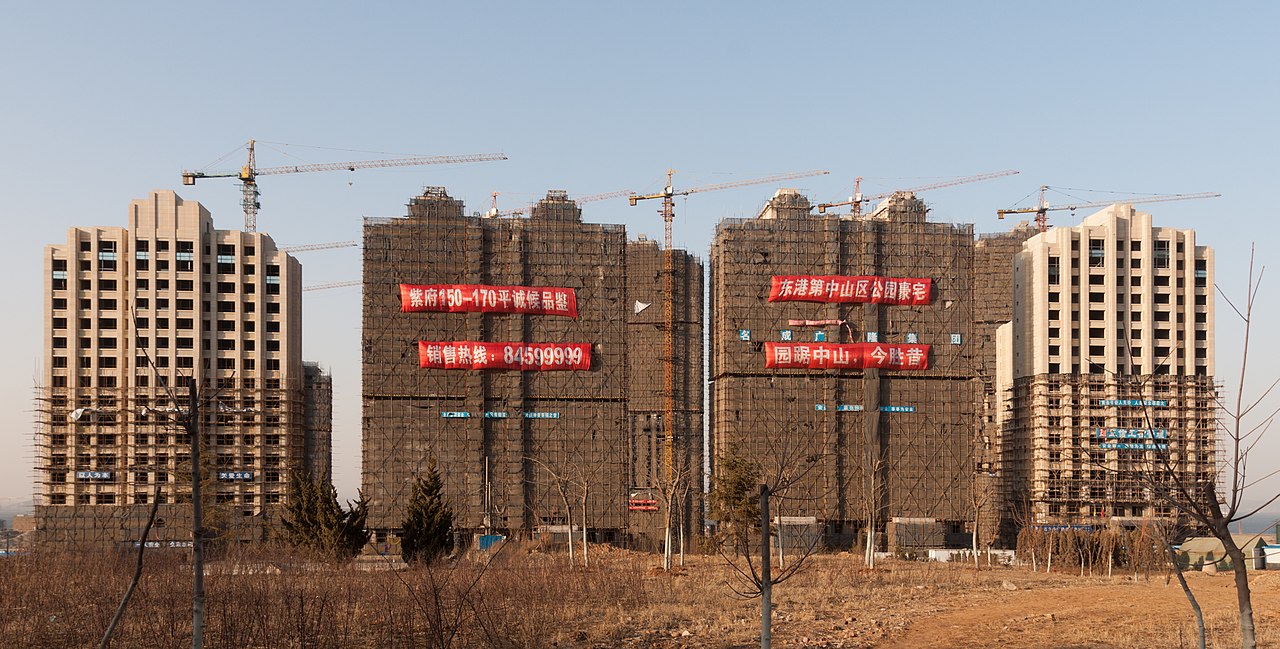 The average prices of new homes in China dropped 0.2% last month from September, the first such decline since March 2015, according to a Reuters calculation of data released by China's National Bureau of Statistics (NBS) today.
Resale prices have also fallen in 64 of 70 major cities NBS tracks, the news agency said.
New construction starts fell 33.14% year-on-year in October, deepening the 13.54% fall seen in September.
Investment in projects by developers fell 5.4% in October, a steeper drop than the 3.5% decline seen in September, Reuters said.
The apparent slowdown comes amid nervousness about the viability of China's property sector, which has expanded rapidly for years on high levels of borrowing.
After years of this debt-fuelled expansion, the Chinese government has moved to curb speculation in the property market by limiting bank loans, reducing mortgage quotas, and introducing a pilot property tax in select cities.
A number of large developers have defaulted on interest repayments, while China's second-largest developer, Evergrande – which Reuters labelled "the world's most indebted developer" – has been lurching from one repayment deadline to the next amid speculation it might default.
China has about 65 million empty homes, according to Reuters, which cites a Nomura estimate that Chinese developers collectively owed $5 trillion in the second quarter of this year – equivalent to a third of China's GDP – a figure that has doubled since 2015.