18 December 2013
Reports on the environmental impact of construction projects in China that have a high potential for polluting the environment must be disclosed to the public starting in January 2014, the Chinese government has said.
In a statement on its website, the Environmental Protection Ministry said it will fully disclose a project's environmental impact assessment for public supervision, excluding matters that concern state secrets, business secrets and personal privacy.
The ministry said that people should judge for themselves if environmental officials are doing their jobs in a legal, scientific, open, honest and effective manner.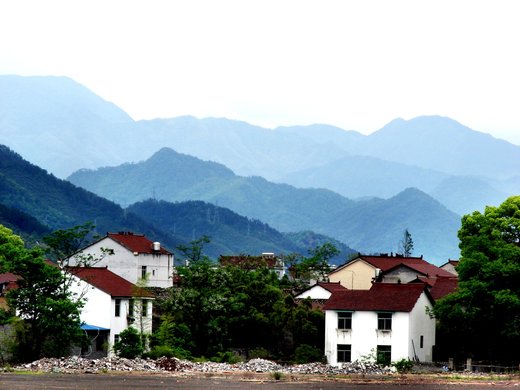 Housing in rural China (Wikimedia Commons). Open reporting on the environmental impact of Chinese construction projects will become mandatory next year
"The statement has been issued to solve repeated violations of the current environmental impact assessment system, such as illegal construction, changing a project before receiving an approval, and forging data or conclusions," said an official at the Environmental Protection Ministry to China Daily newspaper.
In order to make local officials more accountable, the ministry also said that pledges by a local government that a construction project will not harm the environment and people's livelihoods must also be released to the public.