China Railway 18th Bureau Group has begun work on the Ciel Tower, billed as the world's tallest hotel, in Dubai.
The Ciel, which is being developed by Dubai-based First Group, will be located in the Dubai Marina district. When complete, it will be 368m tall, 12m higher than Al Attar Properties' Gevora Hotel, also in Dubai.
The glass-clad design, by London-based architect NORR, will have 1,100 rooms on 82 floors, an open-air swimming pool at the 320m level and will be topped by an observation deck.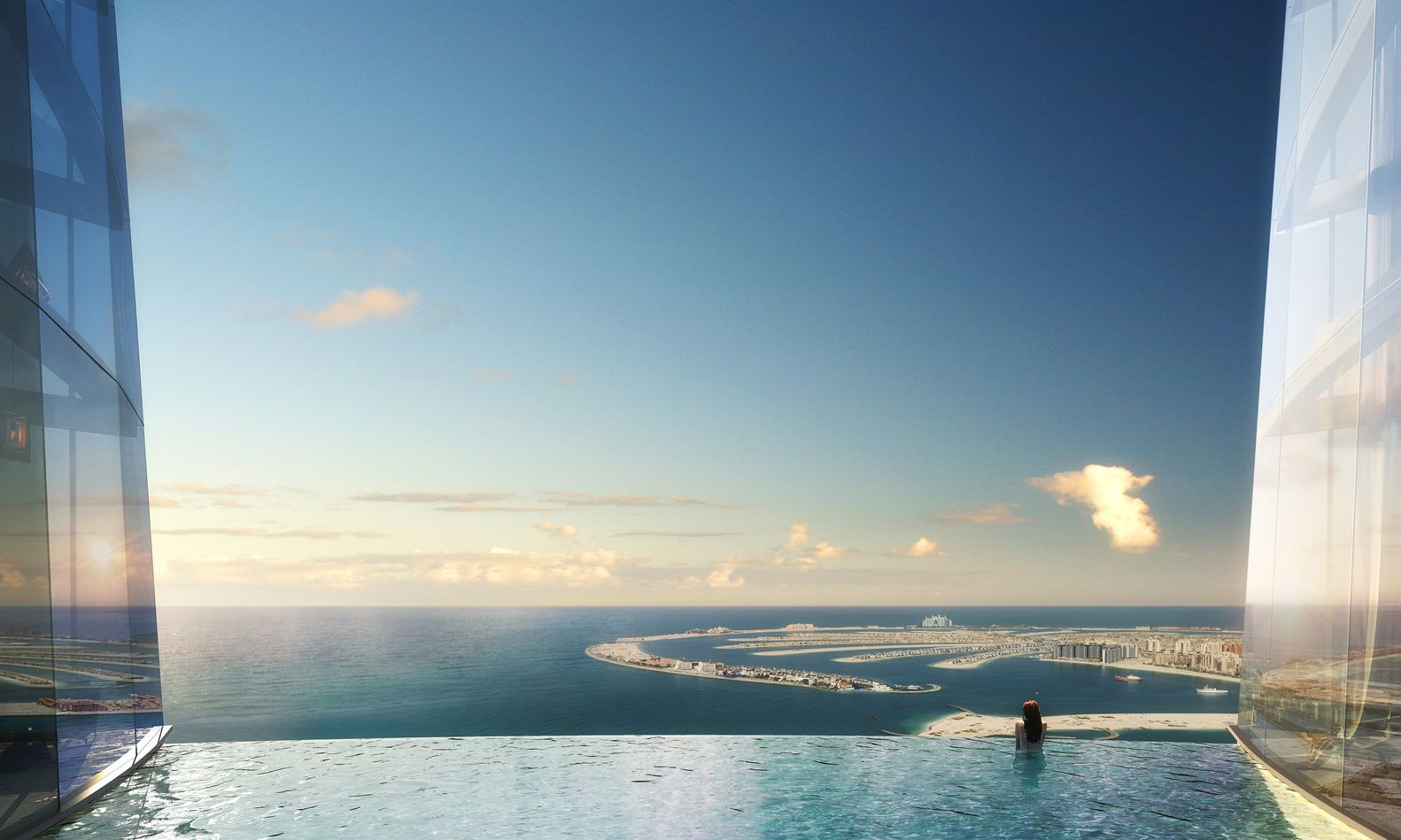 First Group's rendering of the 320m high "infinity pool"
The 18th Bureau Group is a subsidiary of China Railway Construction Corporation, which is also working on the second stage of the UAE's Etihad Rail project.
The hotel is scheduled to open in 2023.
Top image: A rendering of the tower by First Group
Further reading: