Chinese president Xi Jinping is expected to offer up to $300bn in investment in India's manufacturing and infrastructure sectors – including high-speed trains – when he visits the country tomorrow, Indian media report.
The news comes after Japan made a splash with its commitment to invest $35bn during prime minister Narendra Modi's visit to Tokyo in August.
Chinese officials say China would commit anywhere between $100bn and $300bn in the modernisation of Indian railways by replacing existing tracks to increase the speed, India's Economic Times newspaper, and others, report.
The cash could also go towards train station development, new industrial parks, and on "mega infrastructure projects", the newspaper said.
China's investments in India have amounted to only $400m so far, mostly in Gujarat. The two countries fought a border war in 1962 and the dispute has never been resolved.
China will ask India to hand over certain railway corridors for it to build, develop and maintain high speed railway lines.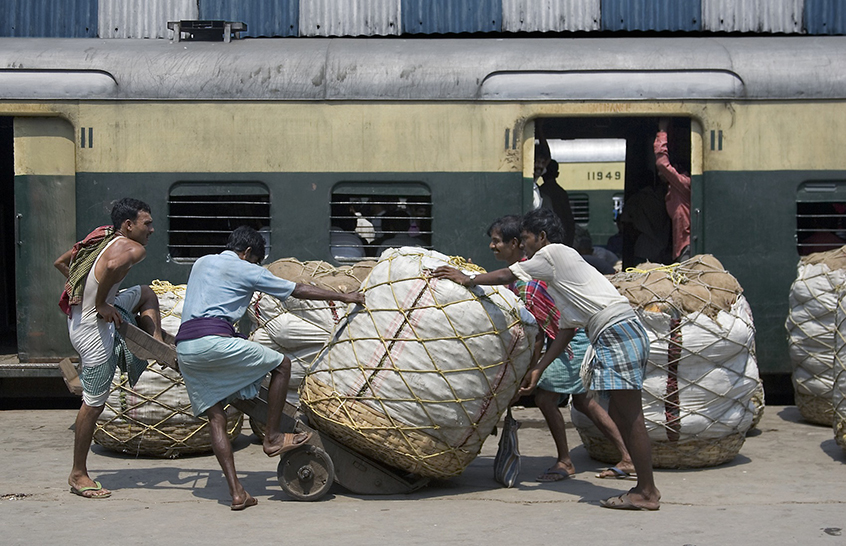 Pushing cotton bales in a railway station, Kolkata, India (Jorge Royan/Wikimedia Commons)
During his visit President Xi is expected to announce two new industrial parks, one each in Gujarat and Maharashtra.
"We can invest far bigger amounts than Japan and finish projects in India far cheaper and faster as we have a proven record in this record in this regard," Hu Shisheng, a research fellow at the state-run China Institutes of Contemporary International Relations, told the Economic Times.
Hu said the border issue will not stand in the way of bilateral cooperation. After 17 rounds of talks, India and China have moved forward to resolve the issue, he said.
"For the first time the two countries have strong leaders. It is the right time to reach a solution," Hu said.