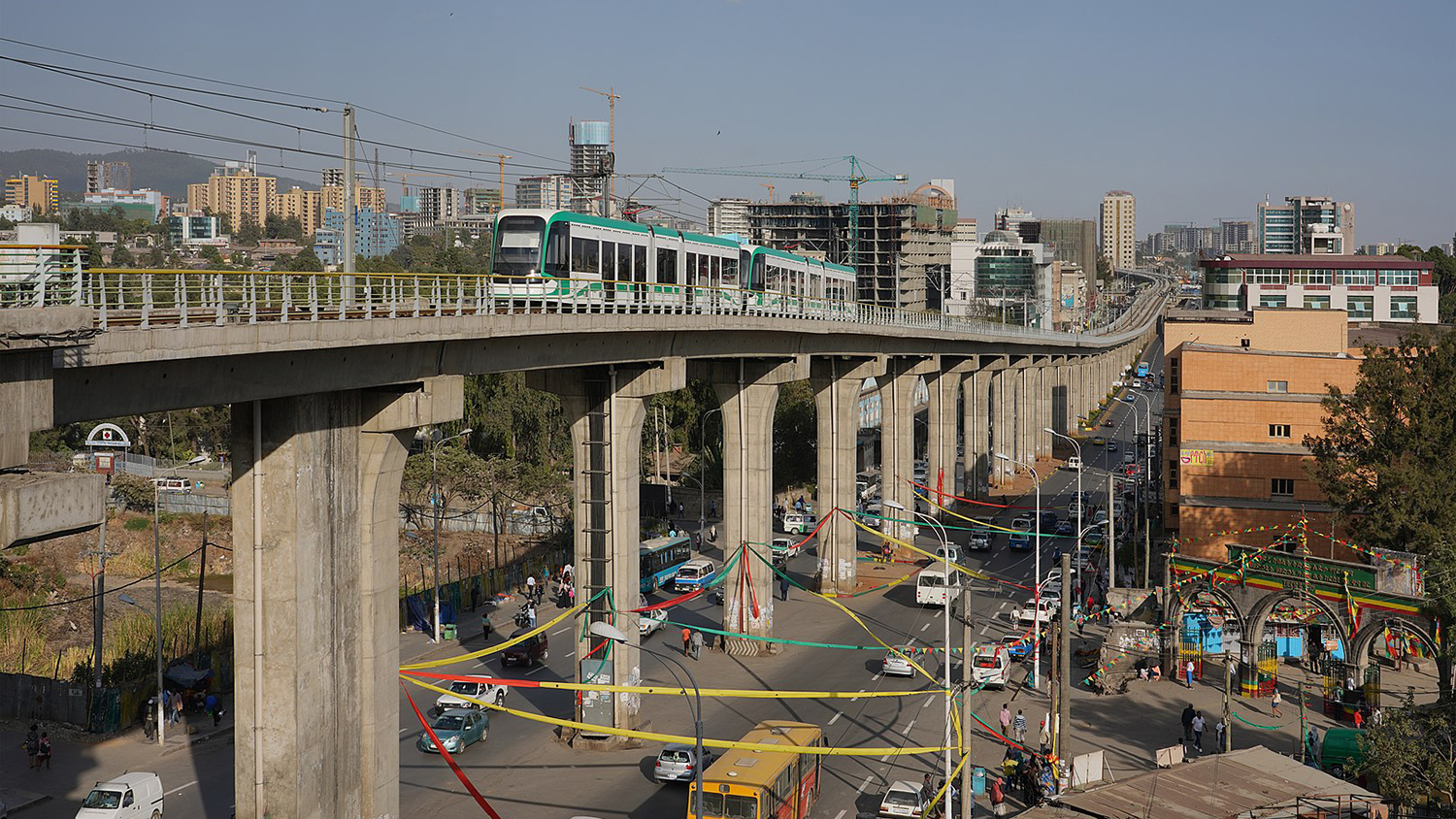 After news emerged last month that Addis Ababa's light rail system was grinding to a halt for want of functioning trains, China has agreed to provide $23m-worth of spare parts, South China Morning Post reports.
On Tuesday by Ahmed Shide, Ethiopia's finance minister, and Chinese ambassador Zhao Zhiyuan signed a deal to supply 573 types of inventory items. The deal was reached under principles established in a 2021 intergovernmental cooperation agreement.
The 32km network connects Addis Ababa with its suburbs, and was funded by a $475m loan from China Exim Bank. It was built by China Railways subsidiary Eryuan Engineering Group.
Last month, The Reporter, an Ethiopian newspaper, revealed that 23 out of 40 trams were inoperable, and the Addis Ababa Transport Bureau was finding it difficult to generate enough capital to repair them. 
The rail is "hugely popular", according to the SCMP, but the ticket price is fixed at around 3 US cents. This means that although the system brings benefits to the city, it runs at a loss.
This has created a vicious circle in which less money for maintenance has led to an increasingly restricted service, which leads to overcrowding and damage to train doors.
According to The Reporter, the system cost $154m to operate over its first four years, but generated revenue of only $11m. The city government was forced to cover loan repayments.
Ethiopia's officials admitted that the network, which opened in November 2015, was suffering the effects of years of underinvestment.
Last month, Mitku Asmare, the head of the Addis Ababa Transport Bureau, told The Reporter that about $60m was needed to bring the system back to normal running.