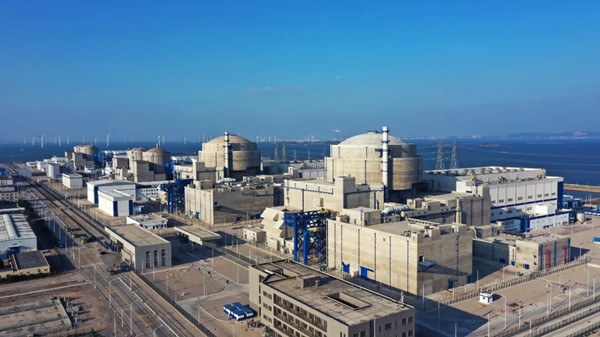 The first two units of China's Hualong One reactor design passed their final acceptance test, China National Nuclear Corporation (CNNC) announced this week.
The country's future nuclear plans are based on this design.
The Hualongs make up units five and six of the Fuqing Nuclear Power Plant, located in Fujian Province between Hong Kong and Shanghai.
The final acceptance was granted when the two units completed their first fuel cycle after entering service in the beginning of last year. CNNC said this proved their "safety, advancement and maturity".
The third-generation design, which has an output of 1,170MW, was developed jointly by CNNC and China General Nuclear Power Group. It is based on a merger of those companies' ACP-1000 and ACPR-1000 units, which were ultimately derived from a French reactor called the M310.
The final acceptance comes eight years after the first concrete was poured for the units. Fuqing 5 was connected to the grid in November 2020 and began commercial operation in January 2021. Fuqing 6 was connected to the grid on 1 January 2022 and began commercial operation on 25 March.
In March 2021, the South China Morning Post noted that the future of the Chinese nuclear industry depended on the success of Hualong. Both reactors were delivered on time – a rare event in the nuclear industry – which the paper said boded well for the future, as long as the design establishes a good safety record.
So far, nuclear power has grown much more slowly than wind and solar power in China's energy mix. Turbines and photovoltaics together made up 10% of China's total electricity output in 2020, compared with 5% for nuclear. This percentage is projected to rise to 26% by 2030, and 63% by 2060.
A number of Hualongs are in the process of being built. The Zhangzhou site, also in Fujian, will have four Hualongs. Lianjiang in Guangdong Province will have two (see further reading).