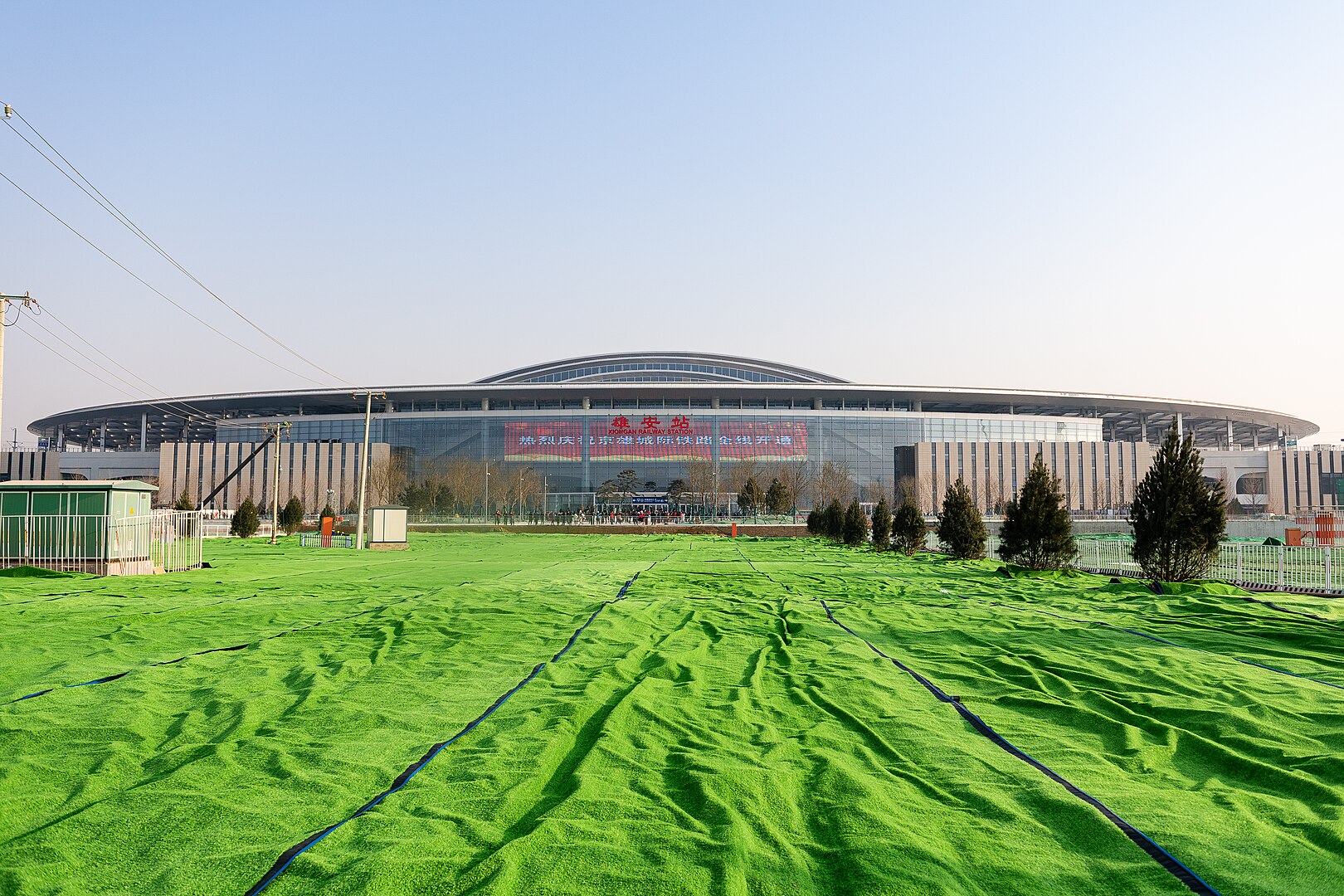 China's city of the future, the Xiong'an New Area in Hebei Province, has been fitted with a $156m Urban Computing Centre that will act as its brain, storing a digital twin of the development and providing it with an IT hub to regulate services and provide digital infrastructure.
Authorities hope the integrated digital services will provide a model for cities throughout China, many of which face problems such as pollution, congestion, water scarcity, corruption, and low birth rates.
As Global Times reports, the centre, which began operation in April, contains supercomputers that provide the entire metropolitan area with networks and cloud storage and for big data, and systems that use blockchain, the Internet of Things (IoT), AI, and virtual or augmented reality.
The centre has four platforms: one for integrated data, another for video networks, a third for city information modelling and, lastly, another for the IoT network. The data that they collect will be used to run the city, and will be analysed to make improvements in its efficiency and environmental performance.
The city is trialling a free autonomous electric bus system, Al Jazeera reports.
Schools and amenities for children are designed to encourage couples to have children to tackle China's projected population decline.  
Yuan Xiaodong, chief technical officer of Xiong'an Yunwang Technology, has worked on the Urban Computing Centre since it was proposed in 2020. He told Global Times that the single city brain would avoid the formation of "information islands" and ensure that all data was collected in compatible formats.
Digital systems are employed on construction sites. Global Times said a hospital project carried out by China State Construction Engineering Corporation has high-definition cameras that can check the safety belt buckles of workers on a scaffolding 500m high.
The computer centre is also managing blockchain technology for the digital yuan, which is being used to pay construction workers' wages.
Meng Hongwei, deputy director of Xiong'An Blockchain Lab, told Global Times that this avoided the risk of "interception or misappropriation of funds".
He said some 400 projects covering more than 4,000 enterprises had so far registered to use blockchain technology to make payments. Banks, supermarkets, hotels, and e-commerce platforms were encouraged to follow suit.
Xiong'an is being built on the north China plain, about 100km south of Beijing. It will act as a 200 sq km hub for "Jingjinji triangle" – the name given to plans to integrate Beijing, the port of Tianjin and the province of Hebei into a single economic area.
Work on the hub began in 2017 and by September last year around $57bn had been spent on the construction of 3,600 buildings, 200km of digital roads, high-speed rail links, and 3,536 5G base stations.
The aim is to attract 3 million residents in the next 10 years, partly with the help of government administrative jobs and the construction of a number of universities.
Many of these people will, it is hoped, migrate from Beijing, with the effect of reducing pressure on its housing supply and public services.
A video showcasing the ambitions of the Xiong'an can be seen here.