8 January 2014
A Chinese state-owned developer has announced investments of $1.97bn in two London development projects.
The Shanghai-based group, Greenland Holdings, signed a contract with Minerva, the property investment and development group, to purchase the Ram Brewery development site in the Wandsworth area of London.
The transaction is Greenland's first acquisition in the UK, with a total investment value of about $985m.
"Greenland has investments in almost all the Chinese cities, so globalization is a necessary choice for big companies like us," Zhang Yuliang, chairman and president of Greenland Group, told China Daily.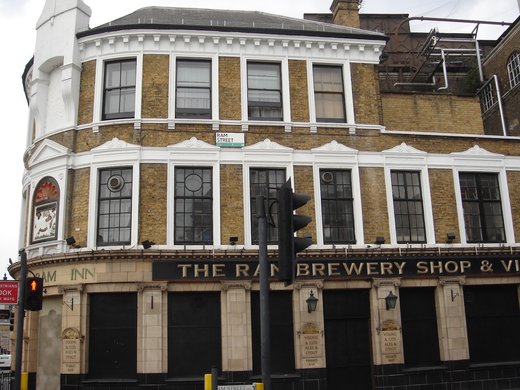 The Ram Brewery in Wandsworth is the Chinese property developer's first UK deal, with an investment value of $985m (Wikimedia Commons)
"London is the global financial center, as well as being an open and diversified city that enjoys a mature economic development, making it our top option for investment in Europe," Mr Yuliang added.
Minerva originally acquired the historic Ram Brewery in 2006 for redevelopment. The 7.75-acre site is being sold with outline planning permission for 661 new homes, including a 36-story landmark tower providing 166 apartments and commercial space for shops, cafes, bars and restaurants.
Greenland will also be investing a similar amount in a high-end residential housing project at London's Canary Wharf, with more details on that project to be announced at the end of the month, the company said.