An odd subway station on the outskirts of the southwestern Chinese city of Chongqing captured world attention this week because it doesn't lead to anything.
After their journey underground, passengers emerge into a barren wasteland.
The station is not connected to any major roads, or other types of public transport, so commuters have to rely on a van service to get the rest of the way home, reports Shanghailist.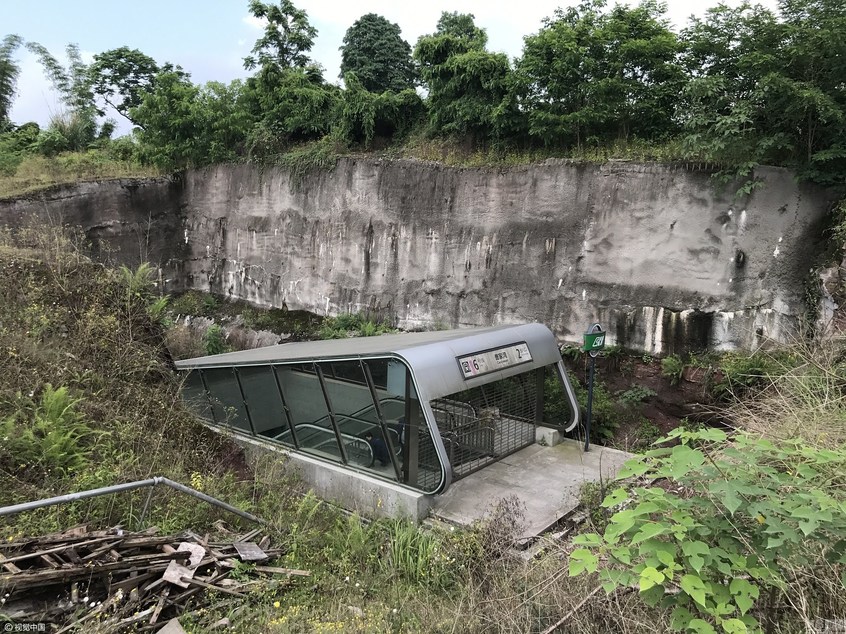 Although the station, Caojiawan, on Chongqing Metro's Line 6, opened in 2015, photographs went viral this week after they were published in Chinese media.
One attempt to explain the peculiarity of the station was made by China Radio International, which reported that subway design and road construction are handled by two different government departments.
Like other cities in China, Chongqing has expanded extremely rapidly in the last two decades, so it may be that an urban area sprouts around  Caojiawan in the near future.
Meanwhile, the station sees very few passengers compared to the metropolis's crowded stations that actually lead somewhere.
Images from news.163.com