The "Two Sessions" meeting of China's National People's Congress has been told that the country has to build six nuclear reactors a year if it hopes to meet its 2060 deadline to become carbon neutral.
The meeting also heard a call from Tibetan delegates to begin construction work on the controversial Brahmaputra dam by the end of the year.
China's five-year plan for 2021-25, published on Friday, envisages the raising of the nuclear generation to 70GW by the end of 2025, compared with 51GW at present.
However, Luo Qi, a member of China's second chamber and a design expert with Nuclear Power Institute of China, warned that this would not be sufficient to meet the 2060 deadline.
"By 2035, nuclear plants in operation should reach around 180GW, amounting to 5% of total capacity," he said in a proposal published by the state-owned China National Nuclear Corporation (CNNC) and reported by the Reuters news agency.
Gu Jun, CNNC's president and a member of the National People's Congress, said the company was pushing for the "accelerated development" of the sector and the "bulk construction" of China's generation III Hualong One design, which is set to become the country's default reactor choice.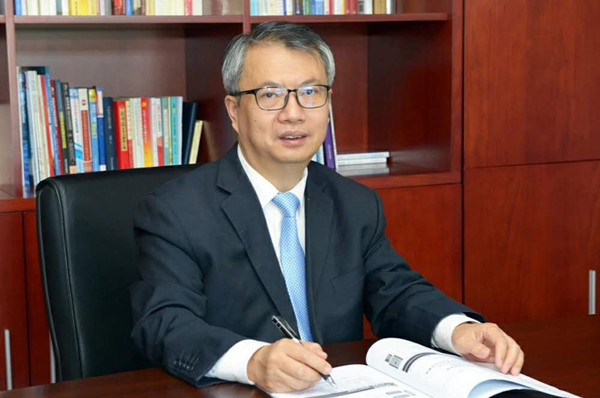 Luo Qui, one of China's leading nuclear reactor designers (CNNC)
CNNC announced at the end of January that Unit 5 of the Fuqing Nuclear Power Plant, its first commercial Hualong One reactor, had begun generating electricity on 30 January.
The company commented: "The success marks a milestone for the development of China's nuclear power, making China the fourth country to master its indigenous generation III nuclear power technology following the US, France and Russia."
Reuters comments that China's energy regulator warned in January that "quality management" issues had to be addressed, and that some reactor projects had been launched without adequate preparation.
Also at the legislative session, delegates from the Tibetan Autonomous Region said planning and environmental impact assessments for China's planned Brahmaputra dam should be completed as soon as possible.
The Yarlung Tsangbo project was listed in the five-year plan, but no date was given for the start of construction.
According to Global Times, the English-language newspaper of the Chinese Communist Party, the "unparalleled" construction programme could generate as much as 60GW of electricity. This would make it the largest hydropower project in history, almost three times bigger than the current record holder, the 22GW Three Gorges Dam in Hubei.
As GCR reported in December (see further reading), the Chinese plan has prompted Indian officials to announce that they were considering their own hydroelectric megaproject to make up for any shortages caused by the Yarlung Zangbo scheme.
Top image: A nuclear control room at Tshinghua University (Petr Pavlicek/IAEA/CC BY-SA 2.0)
Further reading: