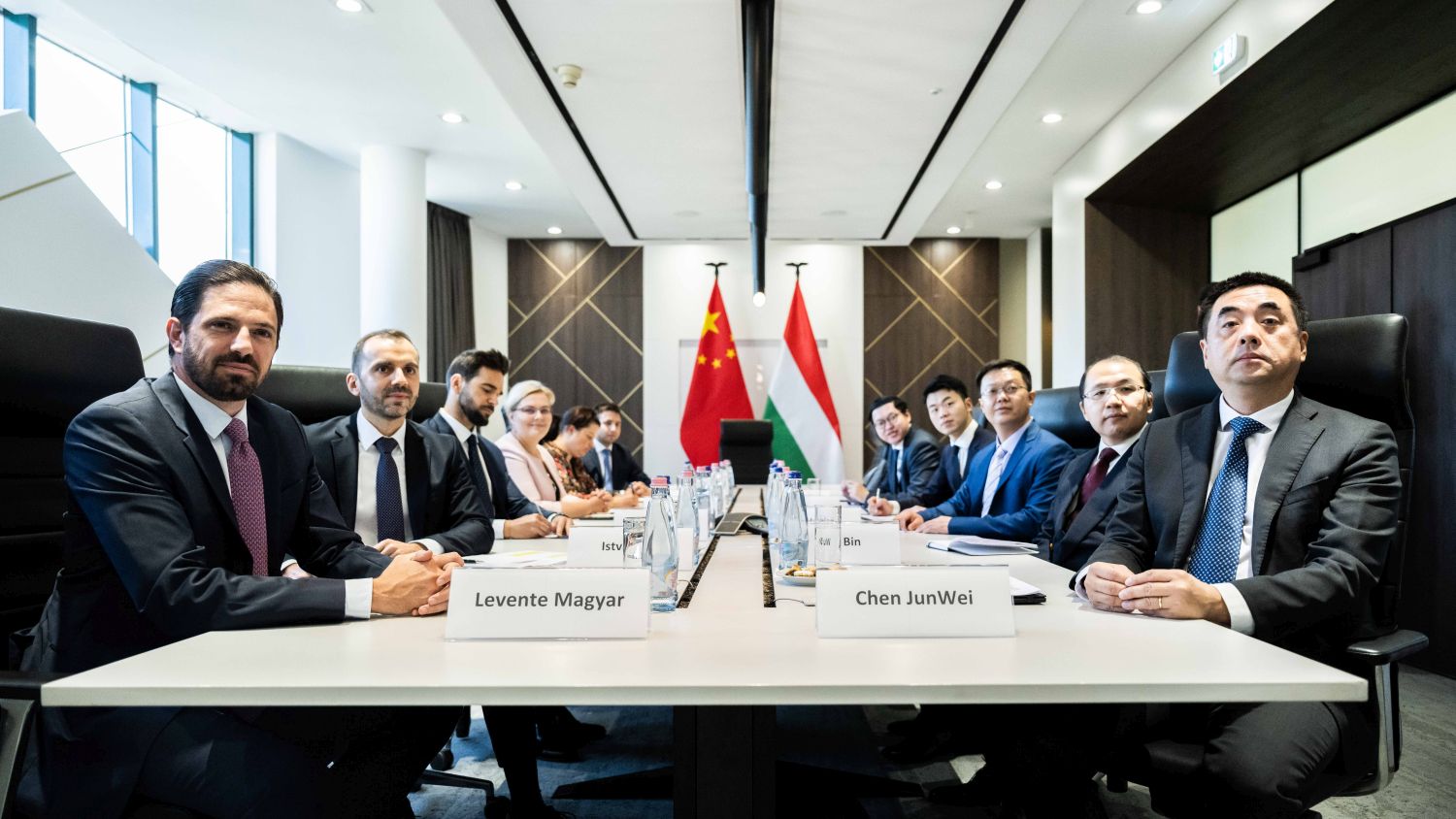 Chinese battery-maker Contemporary Amperex Technology (CATL) will build a €7.3bn plant in Hungary's second city, Debrecen.
Covering 220 hectares, it's set to be the biggest of its type in Europe when complete in 2027. It will supply cells and modules to European carmakers.
Hungarian foreign affairs and trade minister Péter Szijjártó called it "the biggest ever greenfield investment in the history of Hungary". 
CATL wants to capitalise on a boom in demand for batteries from Europe's major carmakers, all of whom are transitioning to electric vehicles.
"There is no doubt that our plant in Debrecen will enable us to further sharpen our competitive edge, better respond to our European customers, and accelerate the transition to e-mobility in Europe," said Robin Zeng, founder and chairman of CATL.
He said the project constituted "a giant leap in CATL's global expansion".
CATL intends for the plant to run on renewable energy. It is considering investing in solar power schemes to provide it.
Markus Schäfer, a board member at Mercedes-Benz, added: "This state-of-the art plant is another milestone for the scale-up of our EV production together with our key partners. With CATL we have a technology-leader as our partner to provide us – as the first and biggest customer of the new plant's initial capacity – with top-notch carbon neutral battery cells for our next generation EVs in Europe."
CATL is based in the city of Nigde in Fujian Province. It is the world's largest lithium-ion battery maker, with almost a third of the global market. It operates nine production sites in China, with its only non-domestic factory being in Erfurt, Germany.