The city of Xiamen in south-east China has just completed the longest aerial cycleway in the world.
The path is a 4.8m-wide four-lane carriageway stretching for 7.6km with 11 exits connecting to six public transport hubs.
Xiamen's commuters do not have to have a bike to use the system, as it comes with 355 cycles for hire, and has 253 parking spaces for private bikes on seven platforms.
Much of the pathway is beneath the elevated road used by the city's rapid transit bus line, which gives shelter on rainy days. For safety, the paths have 1.3m guardrails and 30,000 lights to illuminate the path at night.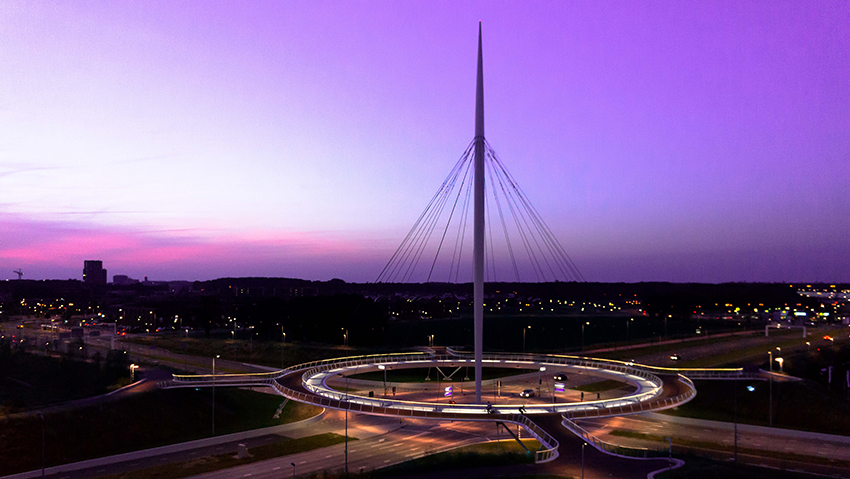 The spectacular Dutch Hovenring (Hovenring.com)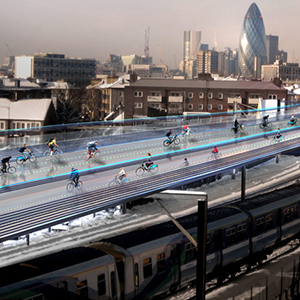 London's grand vision of the SkyCycle (Foster + Partners)
There will also be a "multi-sensor monitoring technology" and gates that will close if the cycleway is becoming too crowded.
The structure, which will be operated by the Xiamen City Public Bicycle Management Company, was designed and completed in six months. According to China.org, city authorities say the bike lane will be opened to the city's 3.5 million citizens in the near future.
Other cities have considered the idea of aerial bike routes. In 2011 UK firms Exterior Architecture floated the idea of a 220km "SkyCycle" system located over railway lines. The idea reportedly had the backing of Network Rail and Transport for London, but came to nothing – partly as a result of its £8bn ($10bn) price tag.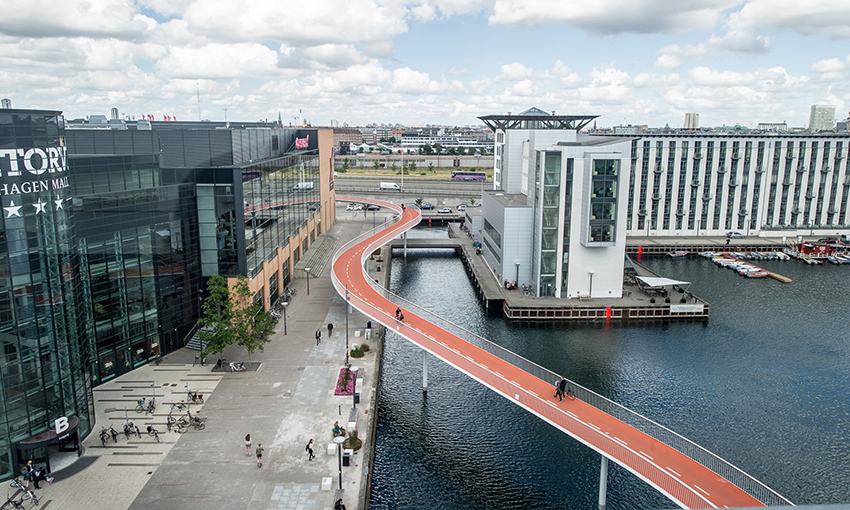 Copenhagen's Cycle Snake (Dansk Arkitektur)
A more modest piece of engineering was added to Eindhoven in 2012: the "Hovenring" floats above a busy roundabout, suspended from a 70m tall pylon. The design was later copied by Stavanger in Norway.
Copenhagen built the Cycle Snake system in 2014 as a meandering path above the Fisketorvet shopping centre.
Image: One of the cycleway's bridges (Xiamen Network)