Libya has announced a massive programme of infrastructure works at its eastern coastal town of Tobruk. They include the country's largest deepwater port, an airport, a railway running south along the Egyptian border to Sudan, 10,000 homes, a 300-bed hospital and a university.
The developments, which have an estimated construction cost of $36bn, were announced by Prime Minister Abdullah Al-Thinni in an interview with Al-Hadath television broadcaster and reported in the Libya Herald. They will be built over a three-year period.
Al-Thinni said investment for the programme would come from a consortium of Chinese investors, whom he did not name. He did add, however, that the works would be carried out on a build, operate and transfer basis, with the consortium's lease lasting for 20 years.
Relations between Libya and China cooled after the Libyan revolution of 2011, which resulted in the departure of 36,000 Chinese citizens who had been working on about 50 construction and civil engineering projects worth $19bn, mostly involving residential complexes near existing cities.
According to the Libya Herald, the rail element of the scheme will be at least 1,000km long and will rely on the Sudanese agreeing to lay track to their border with Libya.
The development of the University of Tobruk was announced in July, and work has started on this scheme.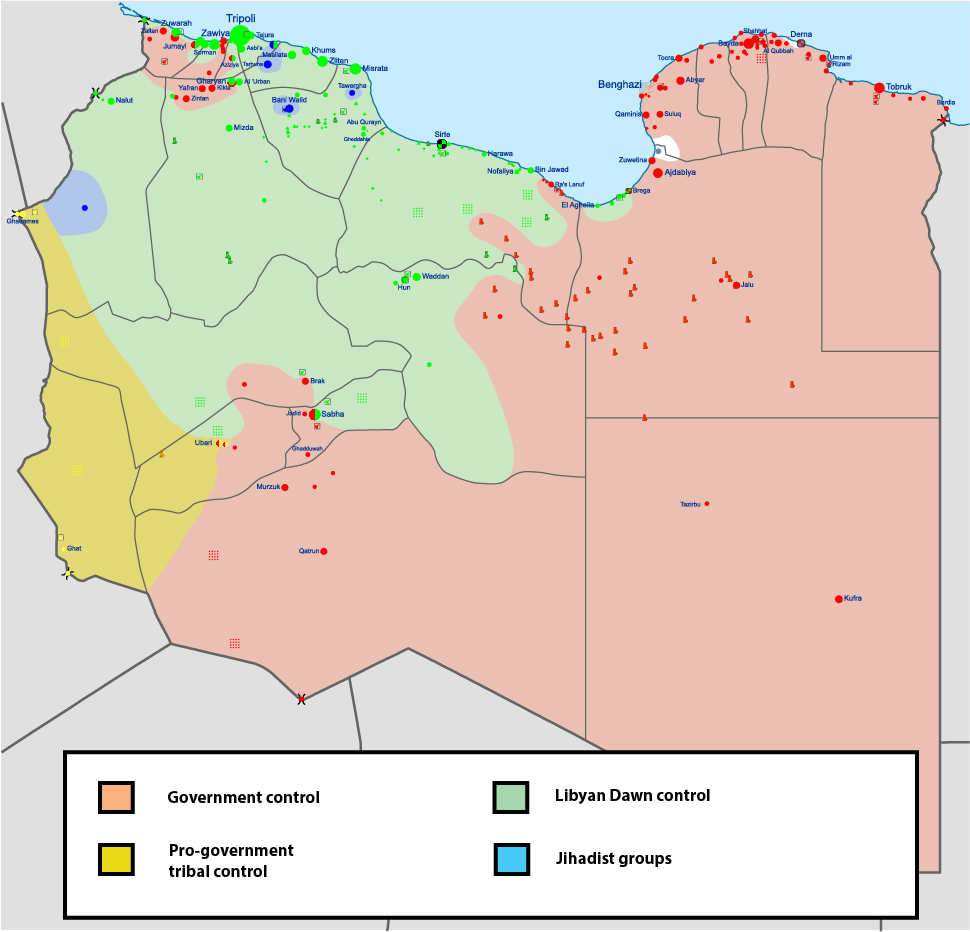 The present lines of control in the two-year long Libyan civil war
China has been demanding compensation for its losses on the projects, and successive Libyan government have refused to consider it, although they did offer to offset Chinese losses with additional contracts.
Relations improved in 2014, when the China State Construction Engineering Corporation, one of the biggest losers from 2011, agreed to resume work on 20,000 housing units in Benghazi in return for additional infrastructure contracts. In the event, the Chinese decided it was too dangerous to return to the country.
The projects will turn Tobruk, already a main oil terminal, into the commercial centre of eastern Libya.
After the revolution and the anarchy that followed, the city became home to the Council of Representatives, the Libyan government that was elected in June 2014, and so the de facto capital of the country. There is also a "unity" government based in a fortified naval base in Tripoli, and an Islamic State group that controls the coastal city of Sirte.
The country is now divided, with Al-Thinni's government and its tribal allies controlling the east and the south, and the west controlled by the rival Islamist government of Libya Dawn.
Top image: Tobruk has become the de facto capital of Libya (Maher Abdussalam/Creative Commons)