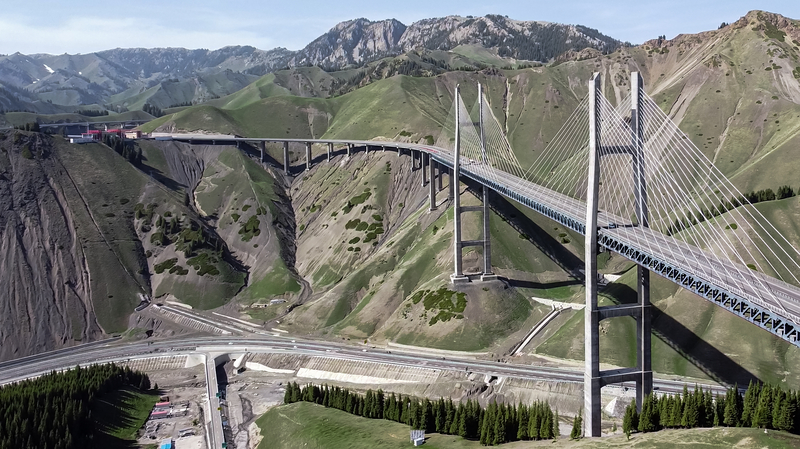 Chinese President Xi Jinping today unveiled China's plan to boost economic development in five central Asian states with the help of additional loans worth $3.8bn, Reuters reports.
Xi made his announcement at the China–Central Asia Summit, which was attended by Kazakhstan, Kyrgyzstan, Tajikistan, Turkmenistan and Uzbekistan. The Chinese leader also said Beijing was ready to "coordinate development strategies".
Speaking at a press conference, Xi said: "This summit has added new impetus to the development and revitalisation of the six counties, and injected strong positive energy into regional peace and stability."
He added: "We will jointly foster a new paradigm of deeply complementary and high-level win–win cooperation."
Reuters notes that China aims to increase its influence on the resource-rich region, taking advantage of Moscow's focus on the Ukraine war and the US withdrawal from Afghanistan in 2020.
As well as enhanced military and security cooperation, China said it would look for new bilateral investment agreements and increase cross-border freight. Xi said this would encourage Chinese-funded businesses in Central Asia to create more jobs, build warehouses and launch a special train service aimed at promoting tourism.
He also said work on Line D of the China–Central Asia natural gas pipeline should be accelerated.
In the longer term, China supports the construction of a Caspian Sea international transport corridor, and wants to build more transport hubs to service China–Europe freight train services, presently running at a rate of 15,162 a year.
China's trade with the Central Asia region, a central component of the Belt and Road Initiative (BRI), was a record $70bn last year, with Kazakhstan accounting for $31bn of that figure.
Reuters notes that the pledges of support and cooperation at the two-day summit, held in the city of Xi'an in Shaanxi Province, will present a contrast to the "negative image of China invoked at a summit of Group of Seven leaders in Japan from Friday".