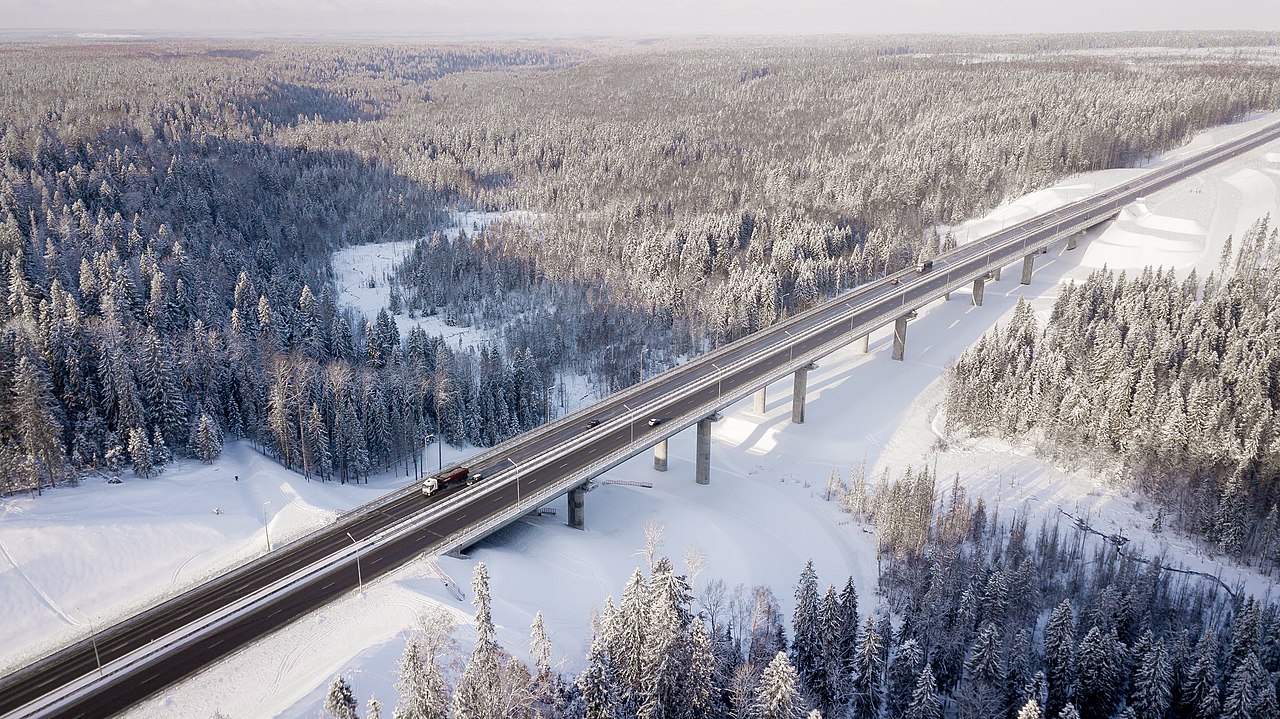 The Eurasian Development Bank (EDB) has said it will lend money and arrange financing to build a highway up to 2,000km in length in Russia as part of a longer highway envisaged linking China to Europe.
The road is planned to bypass major cities and cross eight regions in Russia from the border with Belarus in the east to the Orenburg Region in eastern-central Russia near the Kazakhstan border.
Called the Meridian Highway, it would be between 1,300km and 2,021km in length and would require some 770 new structures, said the EDB, a multinational bank set up to fund development in Russia, Armenia, Belarus, Kazakhstan, the Kyrgyz Republic and Tajikistan.
The initiator of the highway is the Russian Holding Company, which owns 80% of the highway corridor and provides project engineering and design.
By 2023, the highway is expected to handle from 6.1 to 11.5 million tonnes of freight per year, of which transit freight will account for approximately 11%, while daily traffic is projected to reach up to 12,000 cars, according to the EDB.
"The Europe–Western China corridor is a mega-project in the area of transport and logistics infrastructure," said Nikolai Podguzov, Chairman of the EDB Management Board. "This road is being built in sections and will take several years to complete, but in the end several countries will have a huge logistical advantage – a single route that will boost Eurasia's transit potential at once.
"The EDB is financing the construction of the Togliatti Bypass, the Big Almaty Ring Road, and the Western High-Speed Diameter. We are now starting work on other sections of the transcontinental route."