16 April 2014
Chinese investors are planning to fund a Kenyan version of Dubai: a $750m city near Nairobi with 20 skyscrapers, state-of-the-art infrastructure and shopping centres filled with the latest Chinese-made goods.
The Kenya-China Economic Zone project, which is planned for an area 30km outside Nairobi called Machakos, will form an enclave for the increasing number of Asian companies that are setting up operations in the east African region.
The project is being funded by about 100 Asian investors, and construction work is expected to begin later in the year.
Representatives from the Chinese companies who are interested in opening offices at Machakos were in Kenya last week and held talks with representatives of the Kenyan government.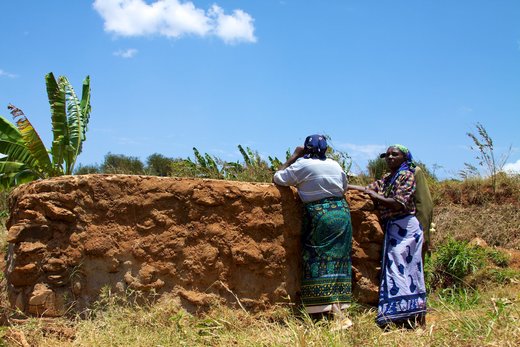 Machakos as it is now, with no running water … (McKay Savage/Wikimedia Commons)
One of those present, Qiu Yan of Multi-Win Holding, told Kenya's Daily Nation newspaper that, once completed, the project had the potential to create 200,000 jobs.
He added that a conference planned later this month in Nairobi would attract more Chinese investors.
A spokesperson for the Kenyan government said the project would help the government's plan to achieve the 10% growth in GDP envisaged by its Vision 2030 programme.
"Such projects are a clear manifestation of the Jubilee administration's plan to take the Vision 2030 to the next level," Mr Buku said.
About 60% of the African population of Nairobi lives in informal housing, including Kibera, which is thought to be the largest slum in Africa.