Singaporean developer CapitaLand has completed the first section of a "sky park" that will form an aerial bridge between four 250m-high towers in the central Chinese city of Chongqing.
The 400m-long "Conservatory" will overlook the Yangtze River, and will include a viewing deck, sky gardens, swimming pools, restaurants and pubs.
Lim Ming Yan, the president of CapitaLand, said the sky bridge was the culmination of five years of work.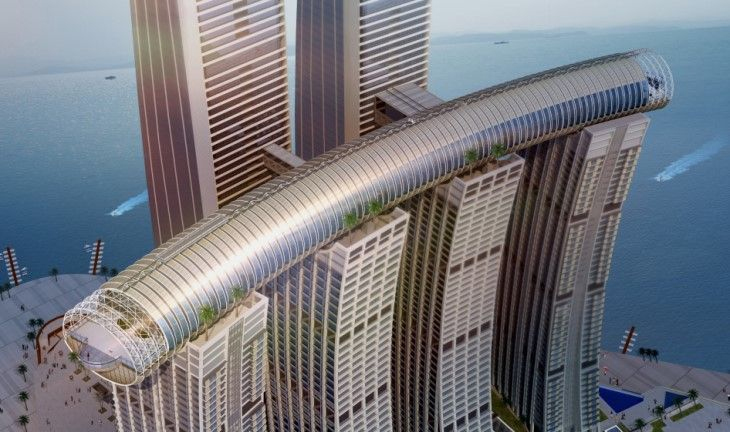 The building is intended as an icon of Chongqing's economic success. Last year the city's GDP grew almost 10%
"The hoisting of The Conservatory is not only a significant moment for Raffles City Chongqing, it marks a global milestone in the field of architecture and engineering," he said. "Some of the world's most advanced construction and engineering techniques have been deployed to install this megastructure."
The $3.8bn development will also include two 350m high apartment towers – China's tallest residential buildings. The pair will have a total floor area of 1.1 million sq m and as well as the flats it will contain the usual mixed-use combination of shopping mall, offices and a hotel.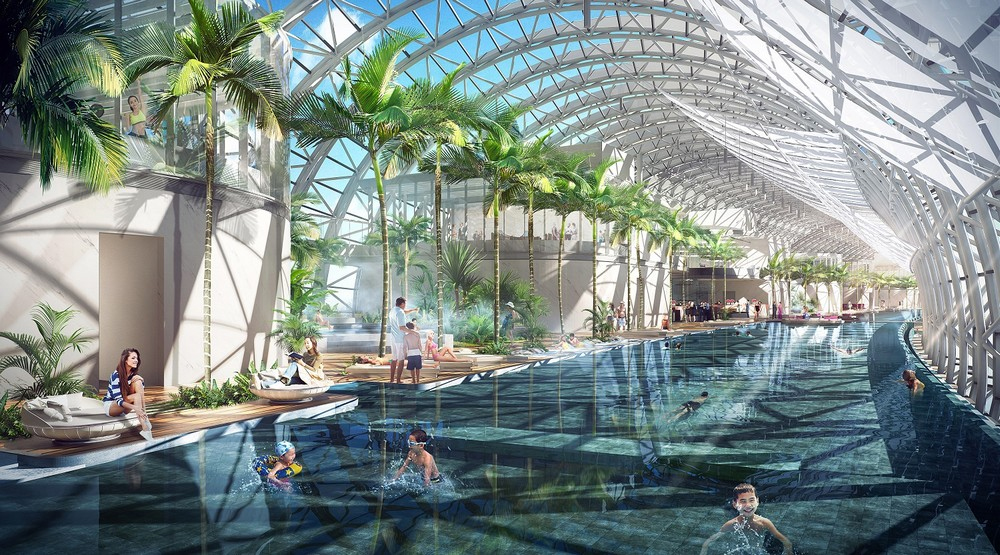 The inside of the sky bridge
The complex, the 10th and largest Raffles City development around the world, was designed by Canadian architect Moshe Safdie, who was also responsible for Marina Bay in Singapore, which used the same structural idea on a smaller scale. UK consulting engineer Arup carried out the structural design.
Work on the Conservatory is expected to be completed by the middle of this year.
Top image: A photo of the Chongqing site showing the first section of the Conservatory in place. All pictures courtesy of CapitaLand.
Further reading: