Construction has begun on the Bora Residential Tower in Mexico City, designed by Zaha Hadid Architects (ZHA).
The 50-storey tower is located in Santa Fe, a business district in the west of the city, and home to companies such as Microsoft, Apple, Sony, Roche and Amazon, as well as three universities.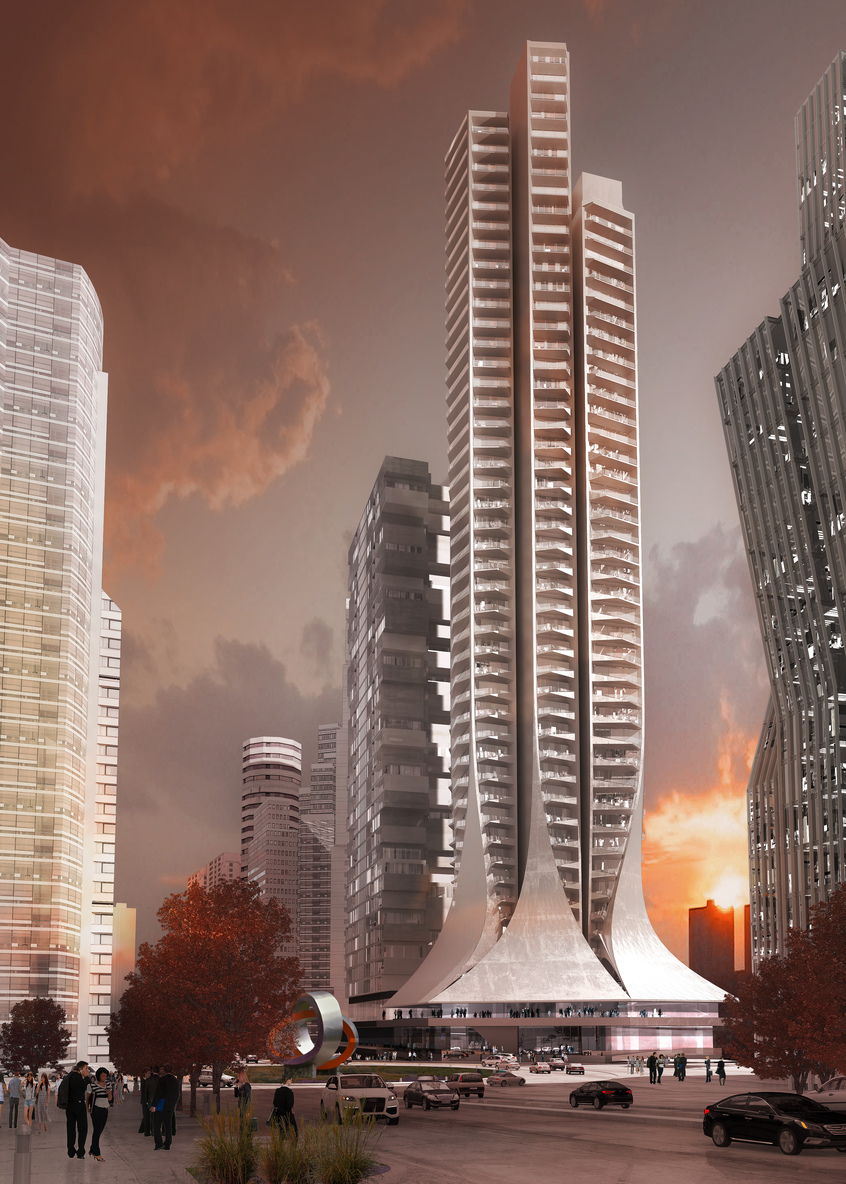 The development, which will be the highest residential tower in the city when complete, will house more then 220 one, two and three-bed apartments, with each floor containing a mix of families, first-time homeowners, professionals and retirees.
The tower tapers inwards at its base to increase the areas for leisure, recreation and entertainment located beneath what ZHA describes as "swirling" 10-storey tall canopies.
According to ZHA, the tower's structure has been designed for flexibility, as well as an overall reduction in its weight, with the canopies providing lateral stability to protect against earthquakes.
Images courtesy of Zaha Hadid Architects and LabTop