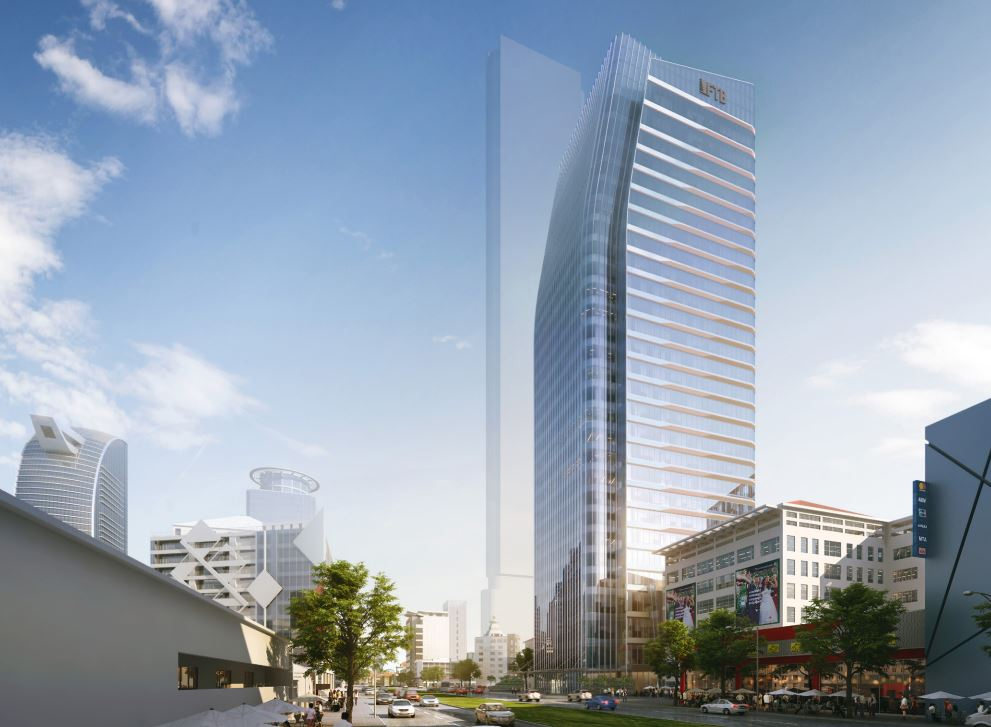 China State Construction Engineering (CSCEC) has begun work on a $112m tower in Phnom Penh's central business district. The 32-storey building, designed by UK architect Aedas, will be the head office of the state-owned Foreign Trade Bank of Cambodia (FTB).
Work on the FTB Tower began on Friday, following a groundbreaking ceremony attended by Chea Sophara, Cambodia's deputy prime minister.
The work is being carried out by China Construction Midland, CSCEC's Cambodian subsidiary, and is being partly financed by local finance house MSNH Investment.
FTB comments that the 78,000-sq-m tower will be built "with state-of-the-art materials and features", including the latest in building automation, fire safety, energy conservation and environmental protection. It will have 28 floors above ground, and will be topped by a helipad.
The asymmetrical design is intended to resemble the bank's logo, which represents "strength and aspiration". Completion is expected in 2025.