Bessards' Studio and Jaja Architects have been commissioned to create an artwork from an abandoned lighthouse that will shortly topple into the ocean, if the sands do not bury it first.
The two Copenhagen practices have come up with the idea of replacing the beacon of the Rubjerg Knude Fyr with a wind-powered kaleidoscope that will create an "ever-changing cascade of colours and glimpses of the sea and surrounding landscape".
The Rubjerg Knude was built in 1900 on the northern tip of Jutland. Since then, most of its living quarters have been swallowed by the sand, leaving only a tower projecting from the ground.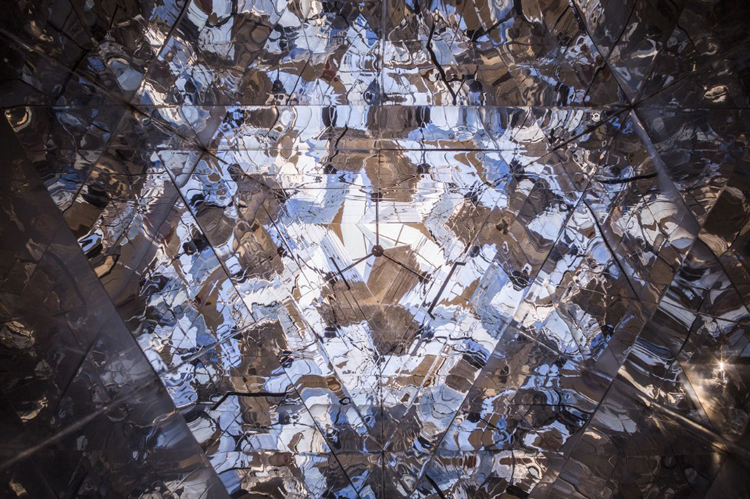 Since being abandoned in 2002, the lighthouse has become a surreal tourist attraction, with numerous spectacular drone videos of it available on Youtube, such as this one shot earlier this year.
The kaleidoscope is part of a series of architectural interventions across Denmark. This one was commissioned by Realdania Foundation, the Danish Nature Agency and Hjørring Municipality.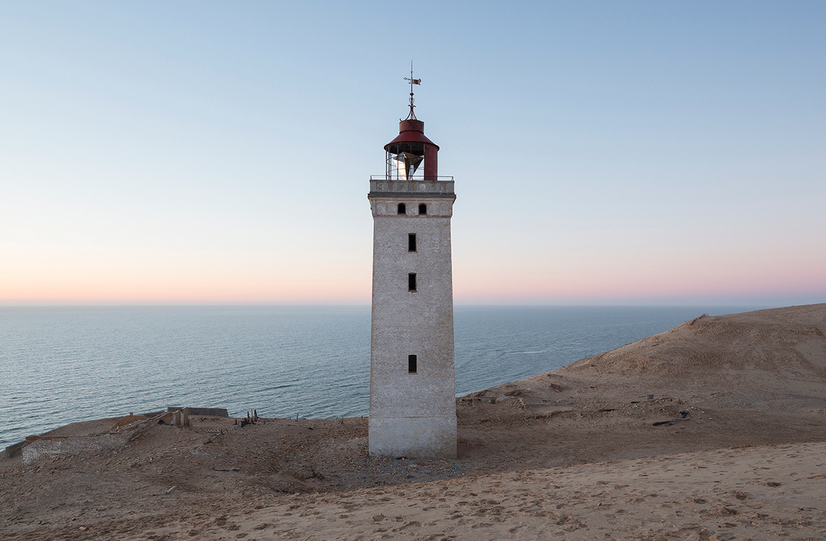 More information on the history of the lighthouse can be seen here.
Images via Hampus Per Berndtson