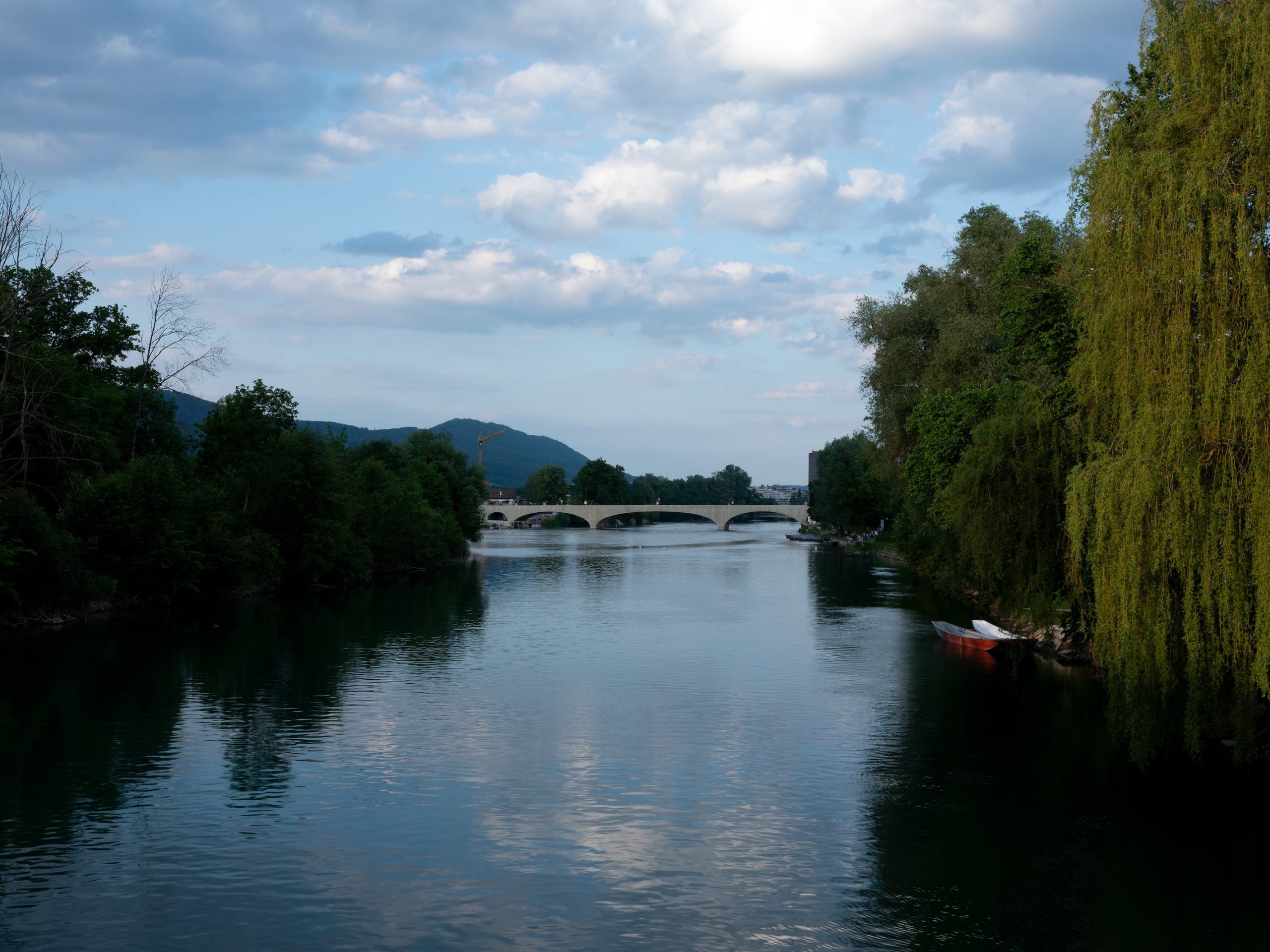 Basel-headquartered architect Christ & Gantenbein is celebrating the construction of a new bridge it designed over the Aare River serving the town of Aarau in northern Switzerland.
The completion ends a project begun in 2010 for client, the Aarau district in the Canton of Aargau.
Its design for the latest bridge on a spot that has been a river crossing since Roman times projects simple solidity out of respect for the stone buildings of Aarau's medieval old town.
But a closer inspection reveals what the architect calls "a rational, modern arch-like reinforced concrete construction".
Each of the five arches on the 119m-long structure is a different width. Their footings rest on two submerged caissons left from the former concrete bridge built in 1949, which replaced one built in 1848.
Christ & Gantenbein notes that all the elements of the monolithic supporting structure – pillar foundations, pillars, arches, flanks, roadway, parapets – participate in load-bearing, leading, says the firm, "to an optimized and thus sustainable structure" that "employs concrete sparingly".
The bridge carries two traffic lanes, two footpaths, and cycle tracks on its 17.5m-wide deck.
Travellers enter the old town from the bridge on the southern riverbank. There, a spacious urban promenade with a square for lounging under shady trees is taking shape.
On the northern riverbank the bridge gives onto meadows and local vegetation.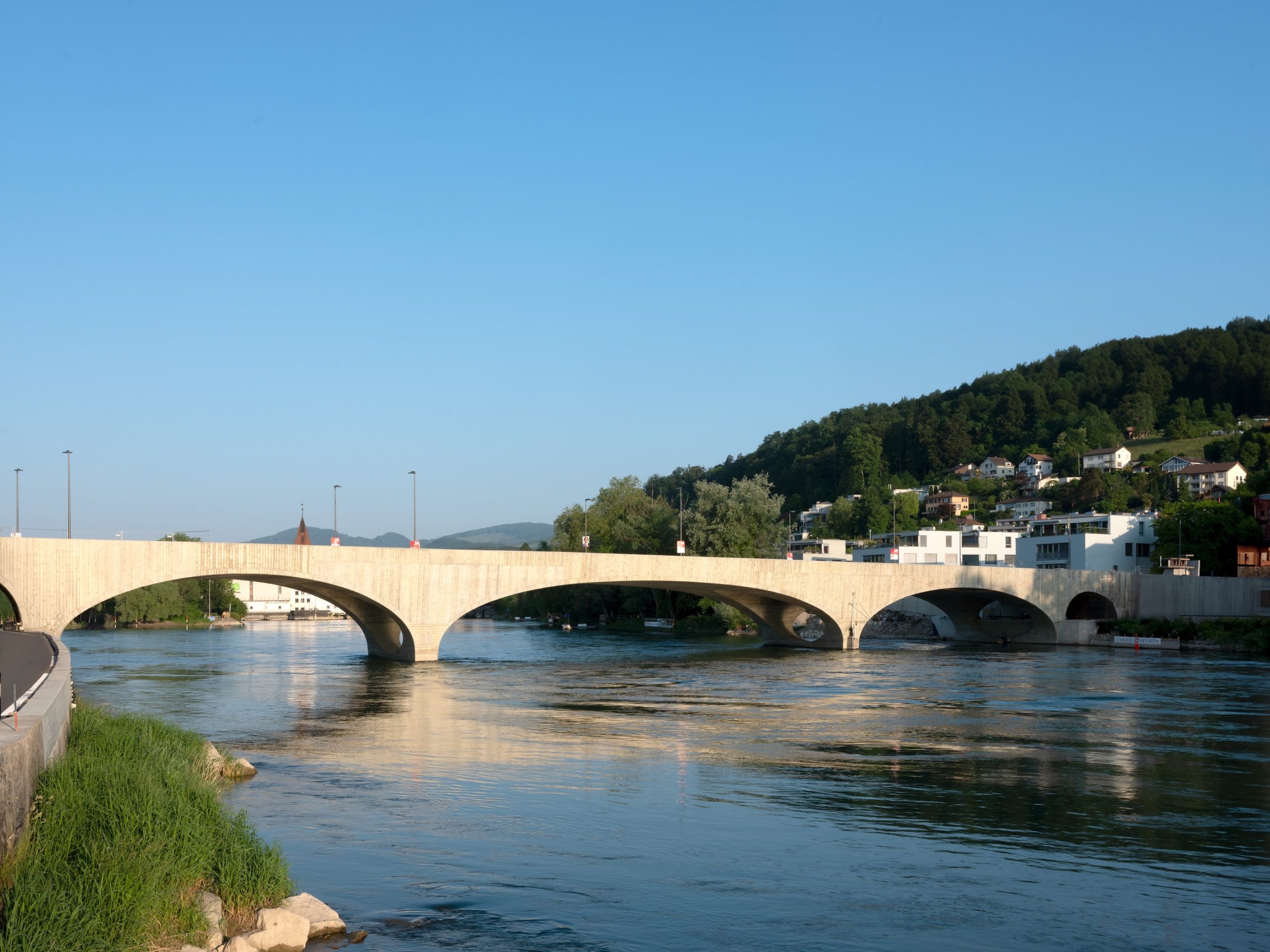 The New Aare Bridge "discerningly contributes another layer to the evolution of our urban environment", Christ & Gantenbein concluded.
Architecture: Christ & Gantenbein
General management: Ingenieurgemeinschaft Pont Neuf (WMM Ingenieure AG, Henauer Gugler AG)
Landscape architecture: August + Margrith Künzel Landschaftsarchitekten AG