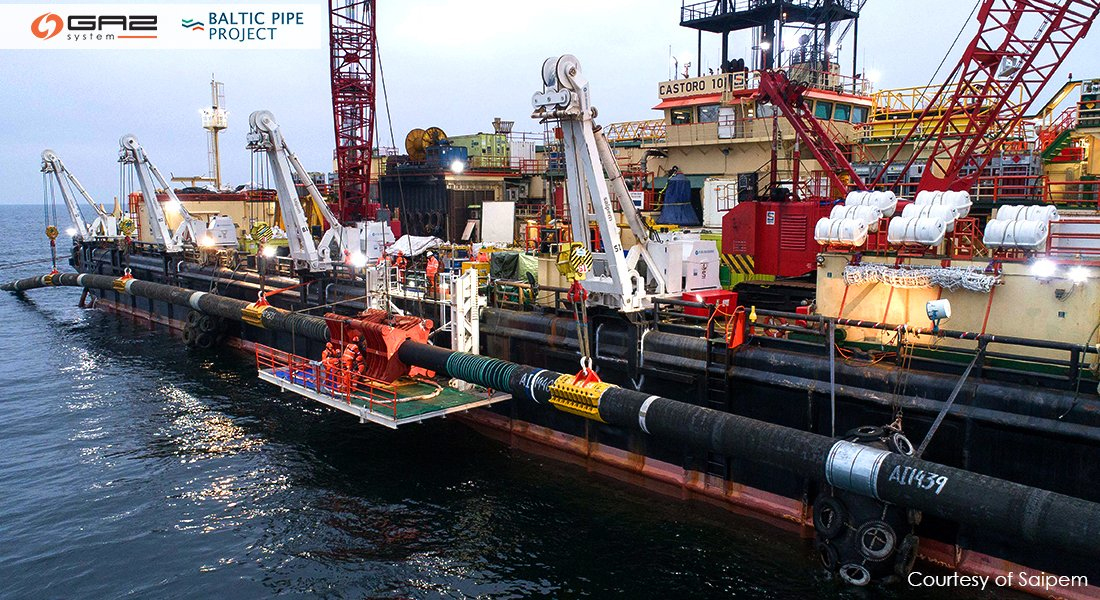 Construction work has resumed on the "Baltic Pipe", a pipeline to ship Norwegian natural gas to Poland following a 33-month halt caused by environmental concerns.
Announced on Tuesday by Danish grid operator Energinet, the move is intended to reduce Poland's reliance on Russian gas. At present, the EU imports about 200 billion cubic metres of gas every year from Russia.
The Danish Environmental Protection Agency approved the Baltic Pipe after the original permit was rejected by the Environment and Food Complaints Board last year.
With its new permit, Energinet can start construction work on the parts of the project in East Jutland and on West Funen that have been on hold since May 2021.
Energinet said it expects the pipeline to be partially operational from October and running at its full capacity of up to 10 billion cubic metres from January 2023. The suspension has delayed the start date by three months.
Søren Juul Larsen, Energinet project manager for the Baltic Pipe, commented in a press statement: "We are really happy that we now finally have a new permit so we can finish the work. We are really busy catching up with the lost months so we can reach the goal of the project.
"We have agreed with our contractors that they will deploy more machines and people for the task, so that we can set the pace and be finished as soon as possible. It is important for the project and of course also for the landowners, who understandably look forward to us being finished so that they can get their land back."
Russia's Gazprom supplies half of Poland's 20 billion cubic metres of gas, but the contract is due to expire at the end of this year and Warsaw does not plan to renew it.
Meanwhile, Russia is pushing ahead with plans to build a $55bn gas pipeline to China.
Gazprom announced on Monday that it had signed a contract to carry out design and survey work for the Soyuz Vostok gas line which will add 80 billion cubic metres of capacity to the 60 billion cubic metres offered by the 2019 Power of Siberia line.
The 2,600km line will bring Siberian gas from the Arctic through Mongolia to China.
Russia agreed a 30-year contract to supply gas to China using Soyuz Vostok (aka Power of Siberia 2), and also agreed to carry out the transaction in euros.