A Danish science centre called the Experimentarium has reopened with new floors, new exhibits and a 100m-long copper helix after three years of renovations and a fire in April 2015 that almost completely destroyed it.
Located 15 minutes north of the centre of Copenhagen and designed by Danish firm CEBRA Architecture, the museum now has a roof terrace, 16 exhibits and the "world's first interactive cinema equipped with motion sensors, where everyone in the auditorium has to cooperate".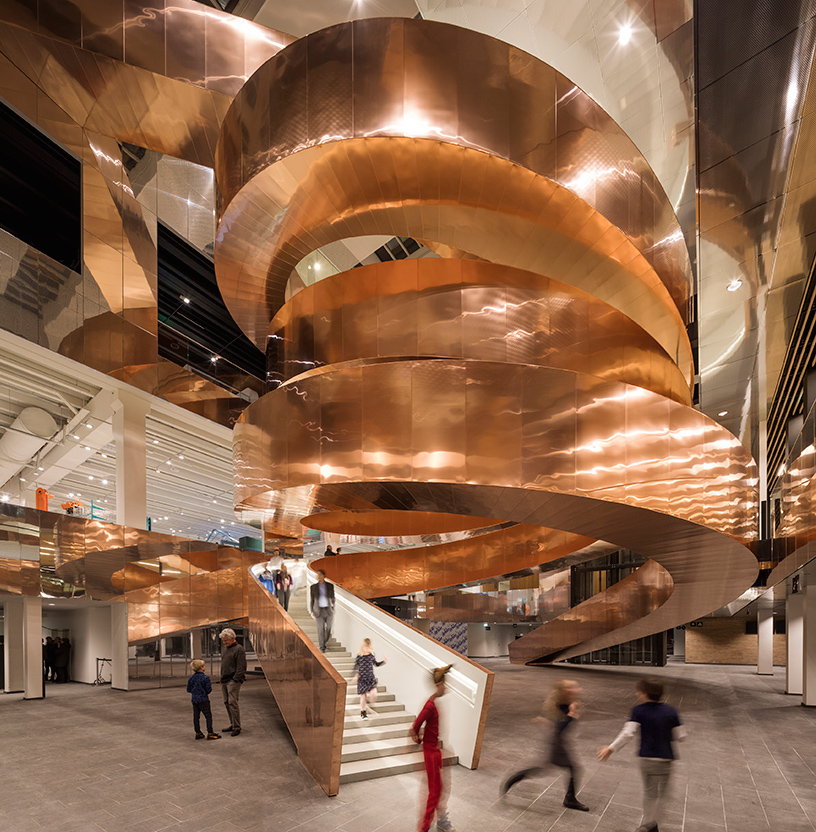 There are also 1,500 square metres of exhibition space spread across four floors, about twice the area previously available. The redesign has added a large café and a picnic-area, a convention centre, teaching facilities and a series of workshops.
The twisting double helix located at the building's entrance contains 160 tonnes of steel and is clad with 10 tonnes of copper.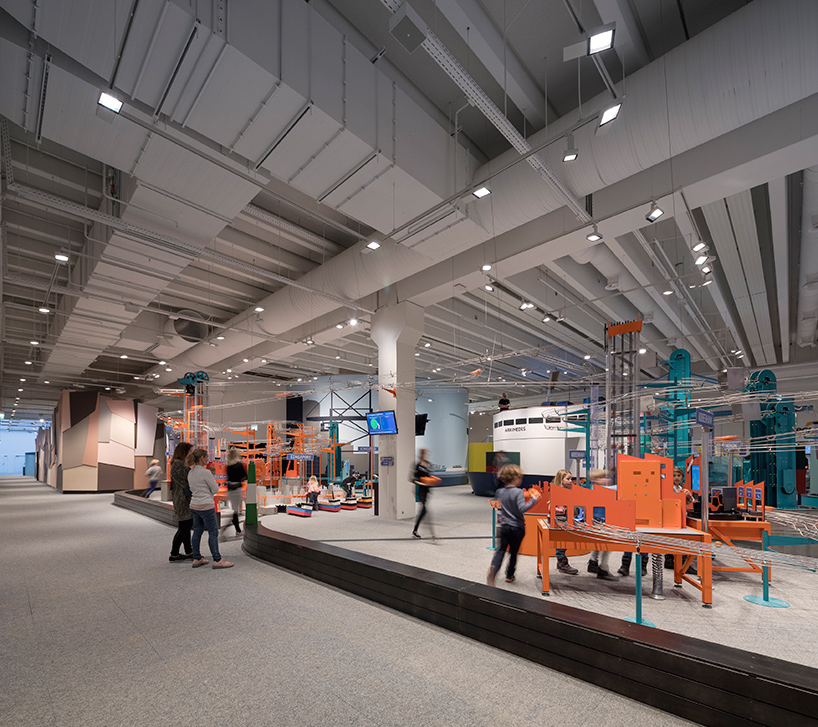 The Experimentarium is housed in a former bottling facility of Danish brewery Tuborg and as a homage to the building's history the aluminium facade is made partly of recycled beer and aluminium cans.
Kolja Nielsen, chief executive of CEBRA, said: "We have designed a building that reflects and supports Experimentarium's exciting exhibits. Both the interior and exterior are strongly inspired by science and technology."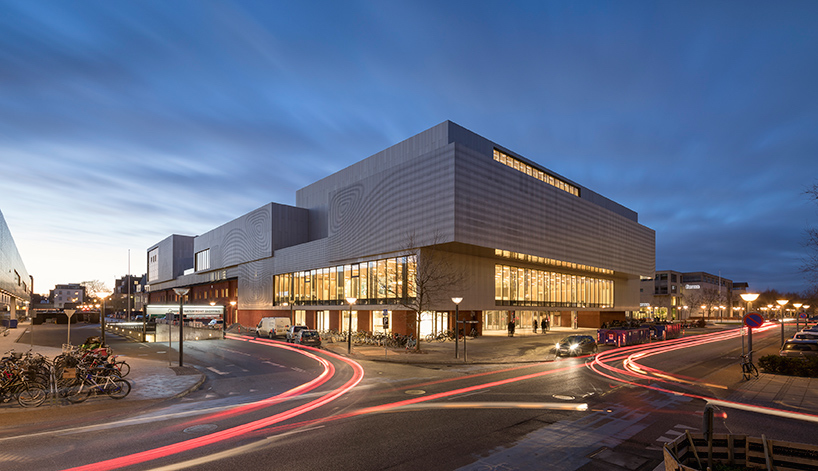 The original Experimentarium opened in 1991 has since attracted 8.2 million visitors.
Images via CEBRA Architecture