The "Populus" building in downtown Denver, on which work is due to begin this year, has been designed to depict the uneven bark of an aspen tree by Studio Gang and developer Urban Villages.
Populus takes its name from Populus tremuloides, the scientific classification of Colorado's native tree, which is apparent in the façade's colour and uneven window sizes, which vary between public and private spaces and appear as the oval shaped marks left in the bark when aspen trees shed their branches.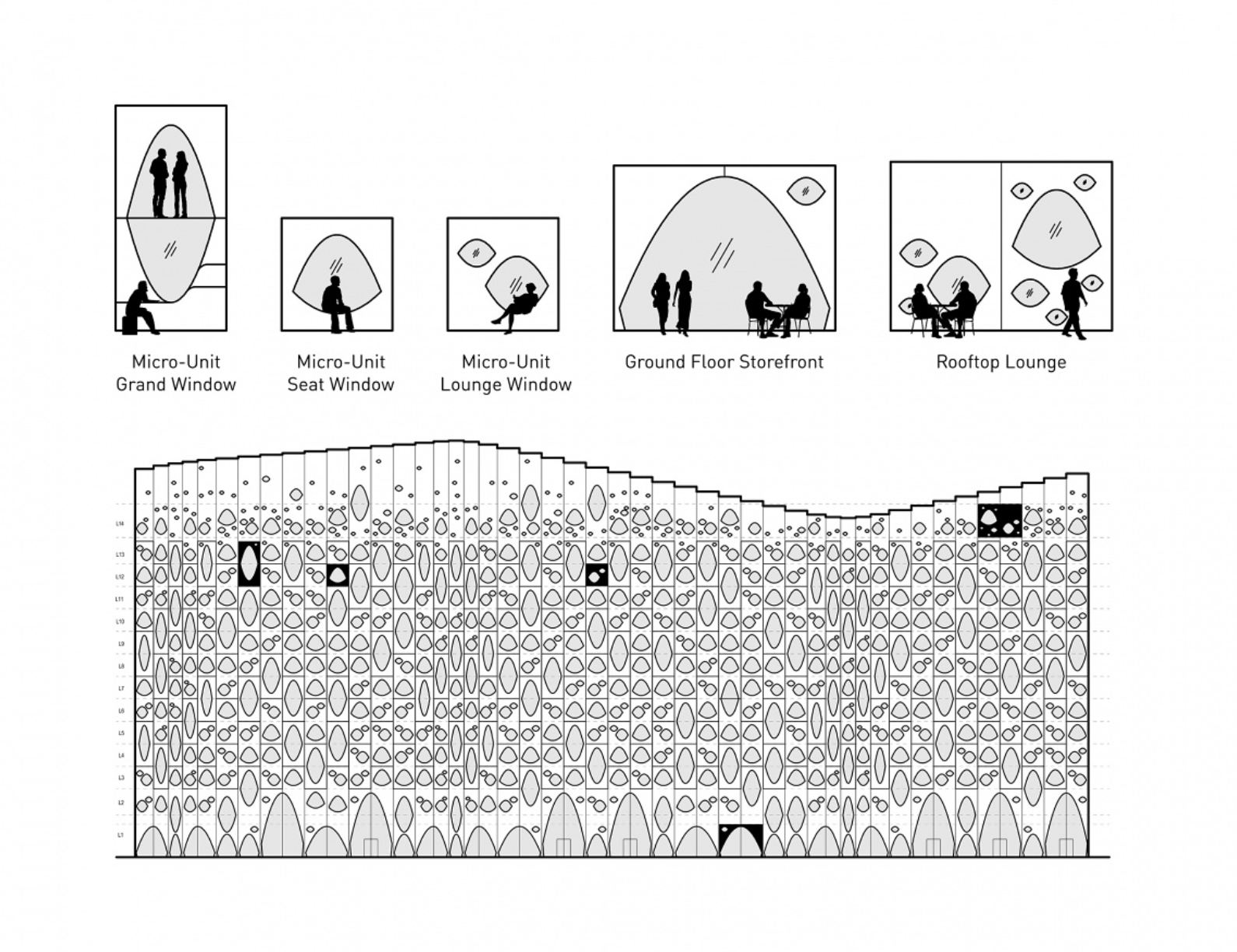 The lids of each eye shaped window are positioned to shade the interior and also channel rainwater to clean the façade.
The 145,000-sq-ft development is 13 storeys high and will contain a hotel, a public roof terrace, a restaurant and shared amenity spaces.
Jeanne Gang, Studio Gang's founder said: "Forming an essential interface between inside and outside, the distinctive windows expand the hotel rooms to the city and Rocky Mountains beyond.
"Their shape is inspired by the growth pattern seen on the iconic aspen trees of Colorado, whose branches produce 'eyes' on the trunks' surface."
Jon Buerge, Urban Villages' chief development officer, said: "Urban Villages felt a responsibility to create a community asset that would contribute to the architectural legacy of the Mountain West and provide 24/7 activation in this underserved area."
Work on Populus is due to begin in 2021 and be completed by 2023.
Images courtesy of Studio Gang