The Disney Corporation is planning to build an immersive "Star Wars hotel" at Disney World in Florida. According Bob Chapek, chairman of the company's parks and resorts division, the idea is to allow visitors to "experience a living adventure".
He added: "It's unlike anything that exists today. From the second you arrive, you will become a part of a Star Wars story. You'll become a citizen of the galaxy and experience all that that entails, including dressing up in the proper attire.
"Once you leave Earth, you will discover a starship alive with characters, stories, and adventures that unfold all around you."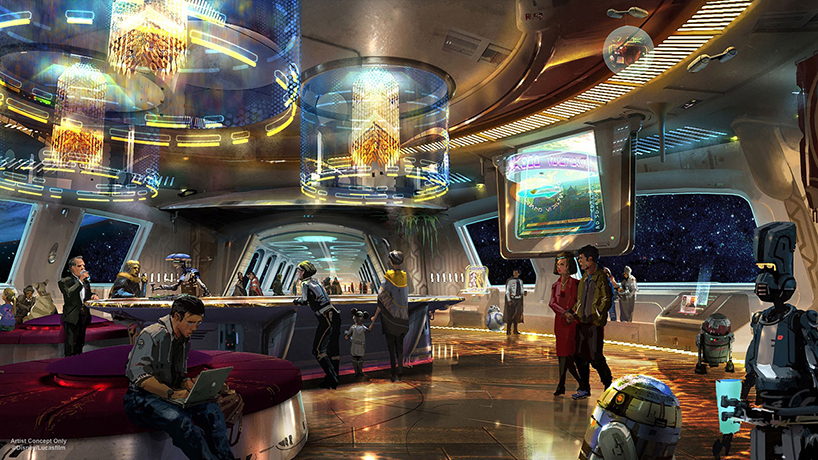 Disney employees will be in character, and each of the hotel's windows will have a view into space.
The hotel was announced by Chapek during the D23 Expo in America. He did not say when it would be completed, but a set of Star Wars attraction is due to open on the Orlando site next year.
Images courtesy of Disney/Lucas Arts