A fierce blaze ripped through a residential skyscraper in Dubai Marina – called Torch Tower – for the second time in two years last night.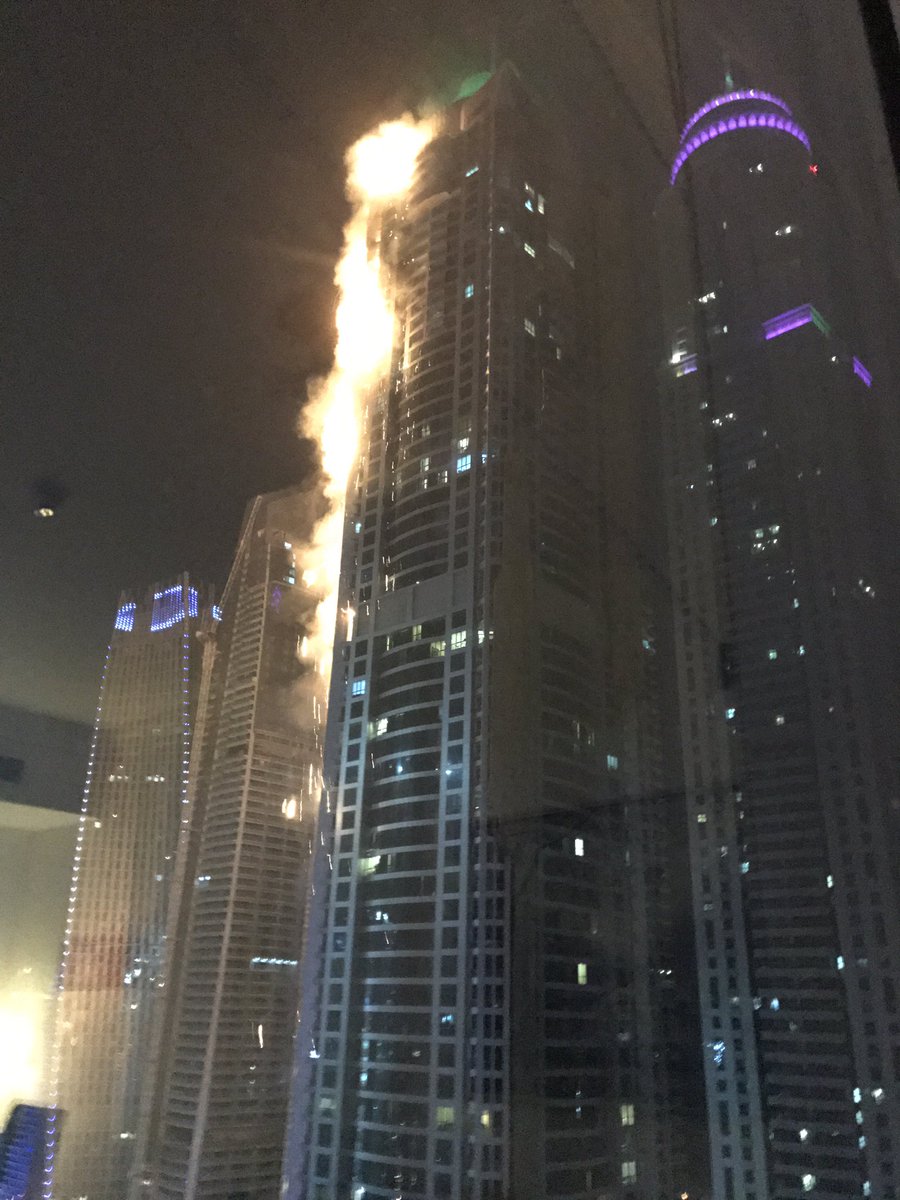 Torch torched again: Image captured and shared on Twitter by Dina (Twitter)
Flames shot up the sides of the building before 1am today after the first blaze hit the high-rise in 2015, say reports.
No one was hurt and the fire was extinguished by around 3.40am, but hundreds of occupants had to flee as burning debris showered down the sides of the 337-metre-tall, 79-storey structure.
When it opened in 2011, the unfortunately named Torch Tower was the world's tallest residential building, reports the BBC, but it has since been surpassed by six others.
The BBC records that one eyewitness, Dina, tweeted that she woke to the sound of emergency services arriving at the scene before discovering "another fire at the Torch".
UAE newspaper The National notes that tough new fire regulations for cladding on buildings came into force in January this year following a series of high rise blazes, but it is unclear if the repairs to the Torch following the 2015 fire would have come under them.