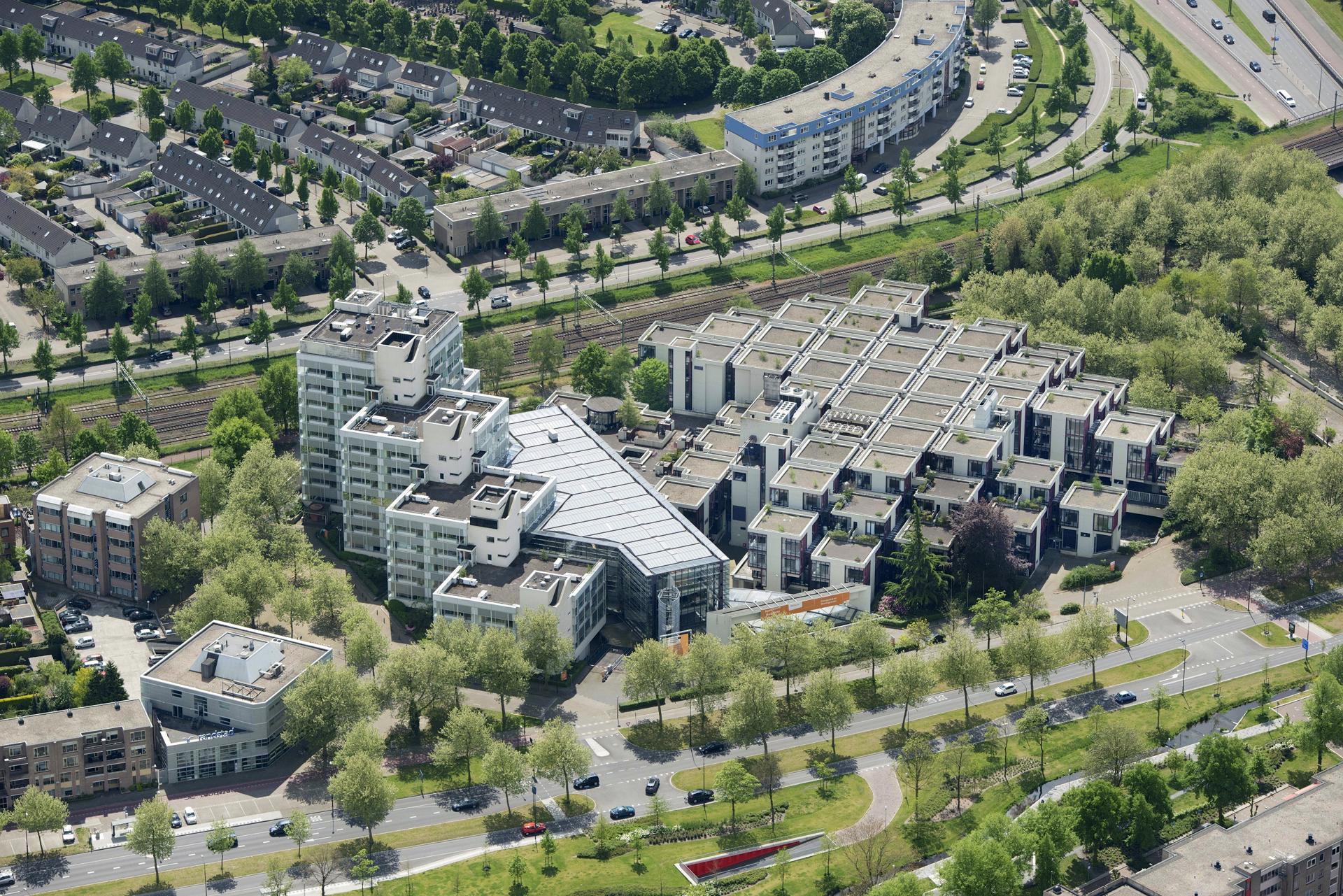 Dutch architects MVRDV and AHH are to turn a structuralist icon into the centrepiece of a sustainable residential neighbourhood in the city of Apeldoorn in the central Netherlands.
The Centraal Beheer was built for a Dutch insurance company and completed in 1972 to a design by Herman Hertzberger, a leading exponent of the structuralist style. Hertzberger is now retired, but his creation will be repurposed by the firm he founded, with help from MVRDV.
Hertzberger's design consisted of four quadrants based on a series of 9m cubes, divided by two central streets that form the social heart of the building.
Its remodelled form will be based on the 9m grid, but additions will be made from wood to distinguish them from the original structure.
The project was commissioned by Dutch real estate developer Certitudo Capital as part of a larger plan to build up to 800 homes on a 3ha site close to Apeldoorn's train station.
Winy Maas, MVRD's founding partner, said: "It's a super cool assignment. Herman Hertzberger is an important role model for me. When I was studying at the Delft University of Technology, he was one of my professors, along with Aldo van Eyck and Rem Koolhaas – a fine trio. I worked with him twice on InDeSem, the International Design Seminar he organised.
"His social agenda makes him an inspiring architect to me, and I feel a kinship with him; just as Herman launched a totally new office landscape in the early seventies, MVRDV did the same in the early nineties with the Villa VPRO. We toured the client through the Central Beheer building and it opened their minds; it became an inspiration for our own work. We will certainly retain it as the basis for the transformation."
Arno van den Thillart, Certitudo Capital's director of project development, said: "For us, the focus is, on the one hand, on restoring a landmark, and on the other hand on making an improvement to the spatial quality. The parties involved are united in this respect, which has accelerated the planning process. Now it's time to get to work."