A city dedicated to e-commerce has been planned for Dubai Airport's Freezone, with the first stage of development due to be completed this year.
The 520,000 sq m CommerCity development will contain 240,000 sq m of offices, and 54,000 sq m of logistics space. It will be made up of a "business cluster", with 12 office buildings, a "logistics cluster" with 105 warehouses and a "social cluster", containing art galleries, shops, laboratories, exhibition centres, wellness centres, restaurants and cafés.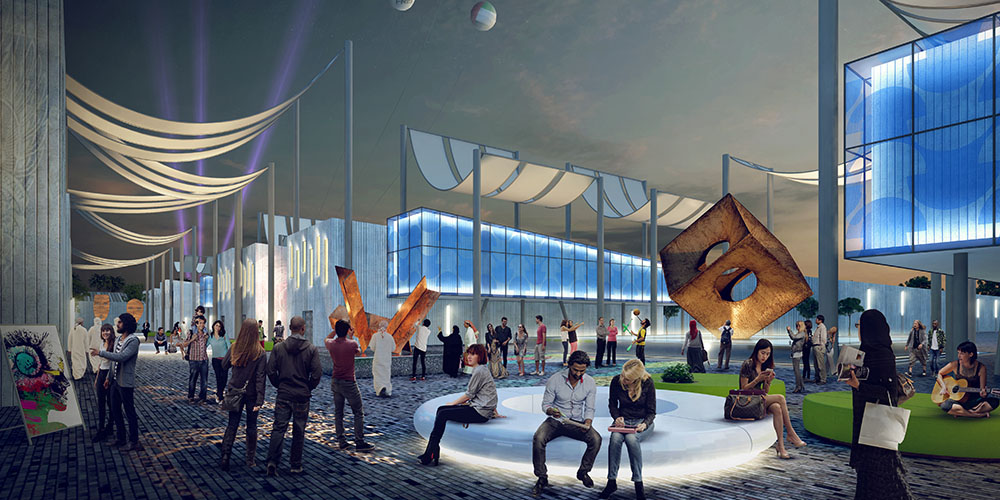 CommerCity is a joint venture between the Dubai Airport Freezone Authority (DAFZA) and the Wasl Asset Management Group. It was designed by Hong Kong architect P&T Group.
Amna Lootah, DAFZA's assistant director general, said: "Through cutting edge technologies, state-of-the-art services and the right infrastructure – we are establishing a base for e-commerce companies to feed into a greater ecosystem that works in an integrated way.
"Dubai CommerCity will offer growth opportunities and a specialised offering for global and regional investors in the industry".
Dr. Mohammed Al Zarooni, Director General of DAFZA, added: "Dubai CommerCity promotes e-commerce as a key driver for sustainable economic growth."