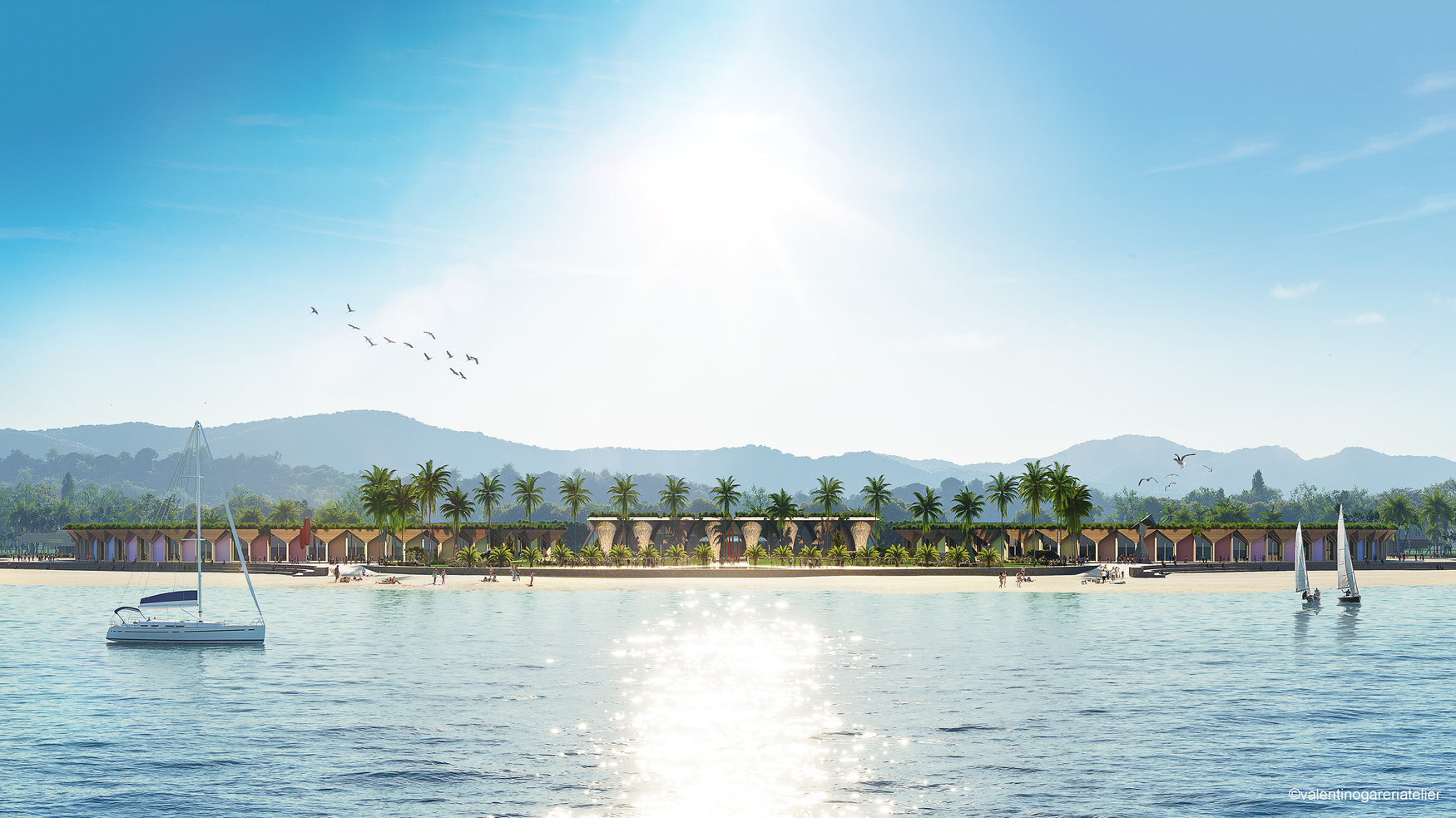 Architect Valentino Gareri Atelier has designed a beachside village in Ecuador that will be partly printed using waste from the chocolate-making process.
The practice, which is based in New York and Sydney, was commissioned by chocolate company Muze Cacao and non-profit organisation Avanti to work on what is planned to be the first in a series of smart, carbon-neutral settlements.
Muze's mission is to create products using the 80% of the cacao crop that is currently discarded. Avanti is an Ecuadorian firm, founded in 2009 to design and implement social innovation projects and generate sustainable development.
Work on the project will begin this year in the Pedernales Beach area, which is a centre of cacao farming. When complete it will operate as a chocolate production centre, and will also have an educational and research function and will be marketed as a "conscious tourism" destination.
The idea is to build the village using modular types, some elements of which will be printed using cacao shell waste, along with bamboo and local timber. It will also have solar panels, rainwater collection and EV charging points.
The facades are based on an Ecuadorian tradition for colourful houses and the fruit of the cacao.
Valentino Gareri commented in a press release: "We have pushed the circular economy core principles so much that they informed the design philosophy of the entire project … Waste is not only turned into a resource, but into architecture. In the not-too-distant future, we will be able to design buildings entirely made of natural materials and recycle them at the end of their life cycle in order either to create new ones, or to return them to nature."