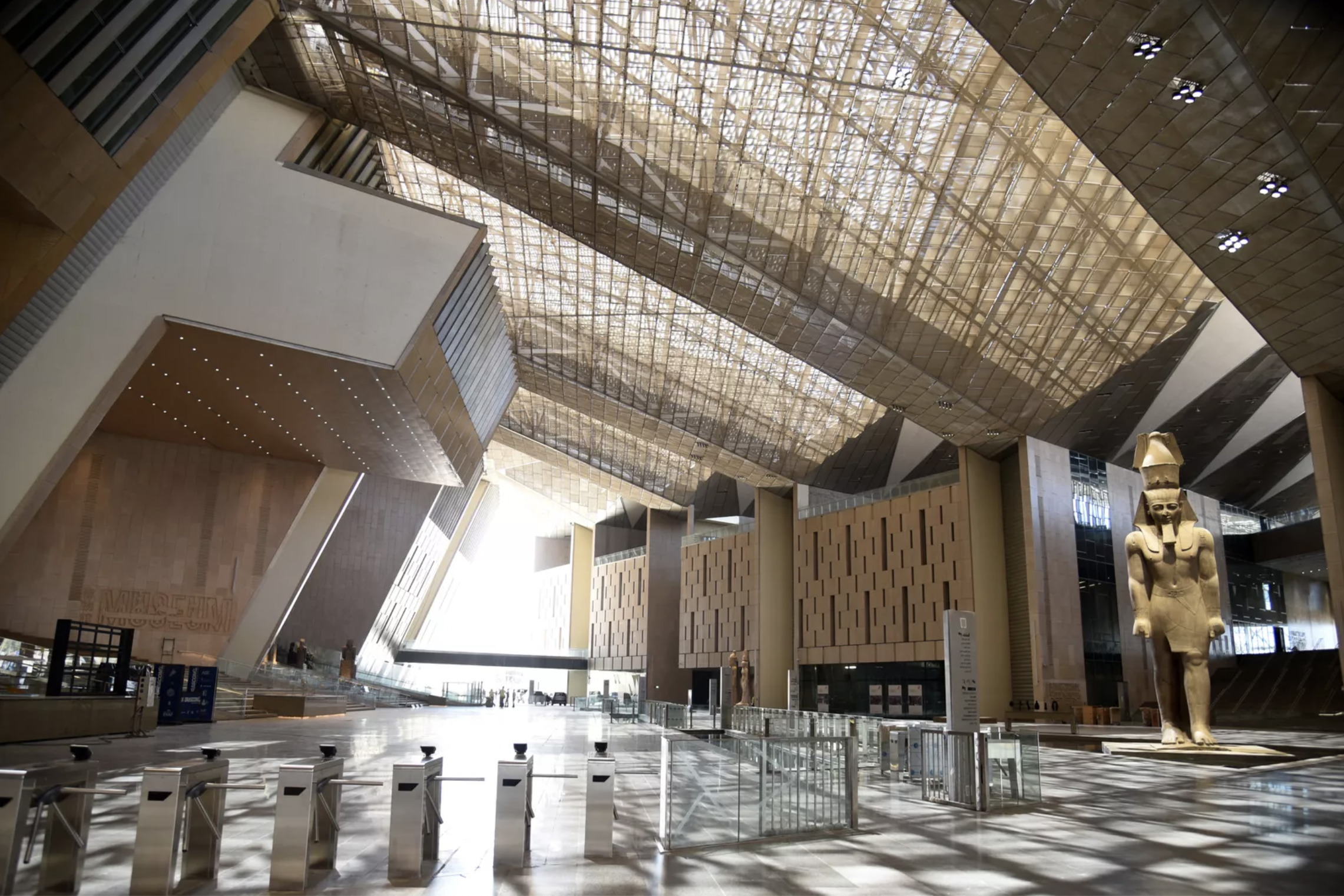 Work is nearing a close at Egypt's Grand Museum in Giza, a 490,000 sq m project that will hold the complete Tutankhamun collection and be the largest museum in the world dedicated to a single civilisation.
The contractor for the scheme is a 50/50 joint venture between Besix of Belgium and Orascom of Egypt. The team says the main building and overall site are now 99.8% completed and security systems are at 97%.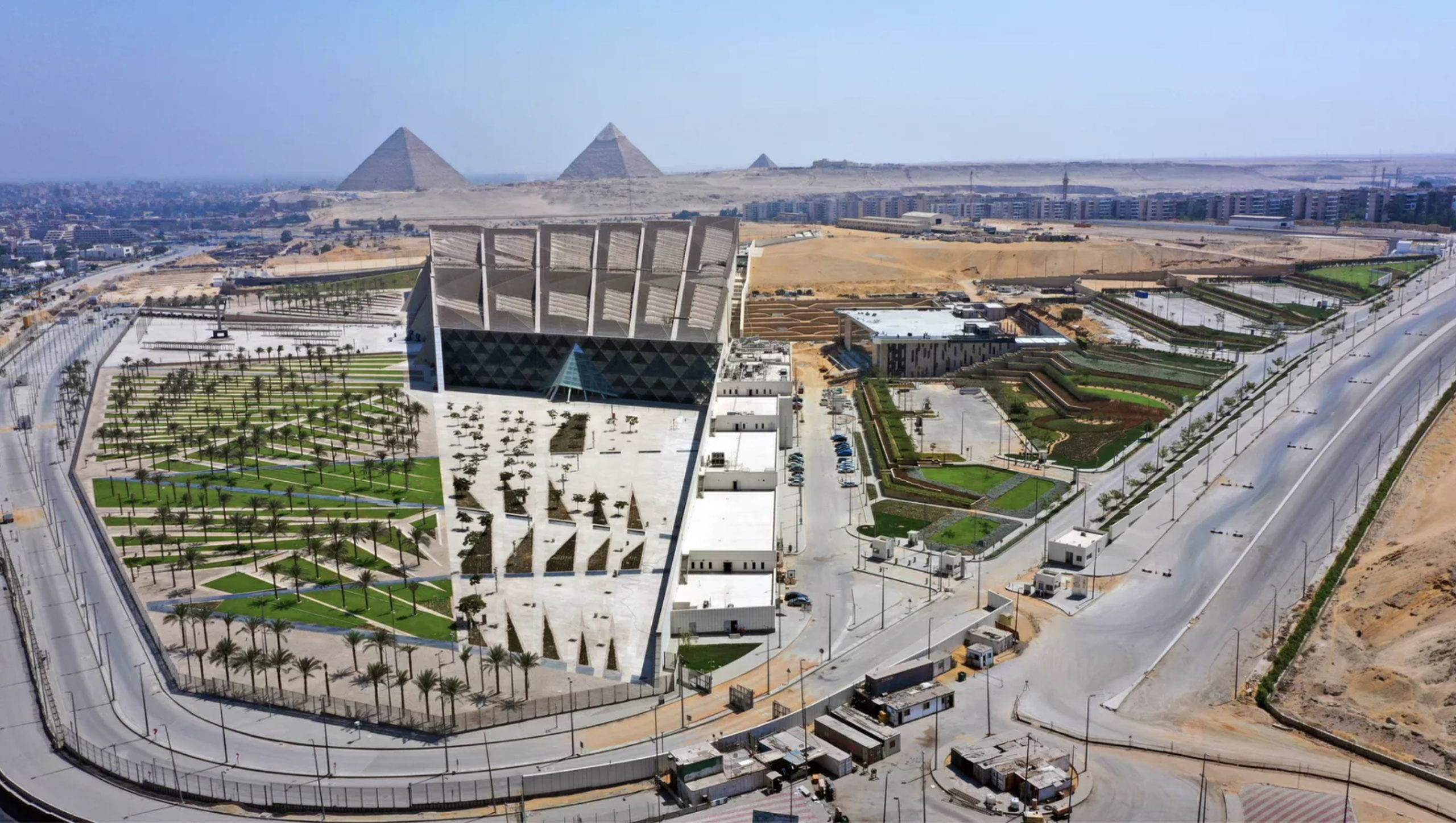 Work on exhibition areas is still under way. It was reported in 2016 that the structure was completed and work on the façade was continuing.
Besix and Orascom used BIM software for the first time in Egyptian construction history, which helped to coordinate the project's 150 subcontractors. Altogether, some 115 million work-hours have gone into reaching this stage of the scheme.
The €810m museum was designed by Heneghan Peng Architects of Ireland and is due to open later this year. It is located in the Giza Plateau, in line with the three main pyramids. It will contain 32m-high ceilings made from white concrete or steel.