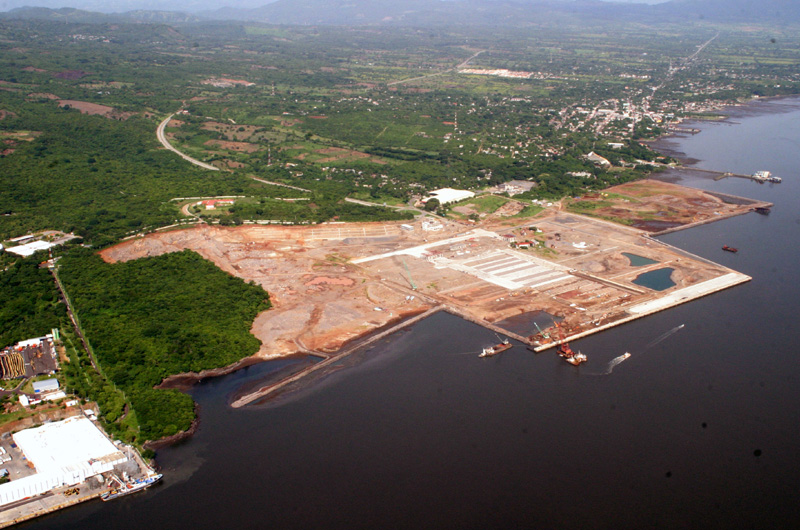 El Salvador's legislative assembly has voted to expedite two of President Nayib Bukele's signature projects, the "Airport of the Pacific" and the "Pacific Rail".
The legislature exempted both schemes from the country's competition laws, which may allow early starts.
Business website BNAmericas reports that the government may now award the projects under the finance ministry's acquisition and contracting unit regulation, which will simplify the selection process.
The airport, which is expected to cost around $500m, will be for civilian and military use, and will be located near the town of La Unión. It is expected to handle 80,000 passengers during its first year of operation.
The Salvadoran government began an international public offering for this project in March 2020, which resulted in 11 companies presenting economic models to the Salvadoran government.
Pre-investment studies are presently under way, and work on site could begin next year.
The Pacific Rail would run for 285km between Acajutla port in the west of the country to La Unión in the south, via the capital of San Salvador.
A bidding process for a feasibility study for the scheme was launched in March last year by the Central American Bank for Economic Integration. The Korean Trust Fund contributed $450,000 towards the cost of the research.
At present, El Salvador has no working rail network, but some 555km of disused lines.
Both the airport and the rail link were proposed by Bukele during his 2019 presidential campaign as a part of his "Plan Cuscatlán".
According to the Custatlán Plan: "The country has turned its back on the largest territory it has: the ocean. El Salvador has almost six times its territory in maritime space; for this reason, an integral development project, local and regional, of the Coastal Marine Belt is indispensable.
"This flagship proposal will start in the department of La Unión and will be strategically and territorially segmented."