The Las Vegas Convention and Visitors Authority (LVCVA) has selected Elon Musk's The Boring Company (TBC) for a $48.7m contract to design and build a people mover for the Las Vegas Convention Centre.
Visitors will be able to travel to the Las Vegas Convention Centre in autonomous electric vehicles via a loop of underground express-route tunnels, capable of carrying 4,400 passengers per hour.
TBC will build three underground passenger stations, a pedestrian tunnel and two vehicular tunnels 1.6km in length.
The firm will also construct:
An elevator/escalator system for passenger access to each station
Pedestrian entrances, exits, coverings from the elements and landscaping
Tunnel lighting, power and video surveillance systems
A fully equipped control room
Cell phone, WiFi, intercom/PA, remote data and ventilation/life safety systems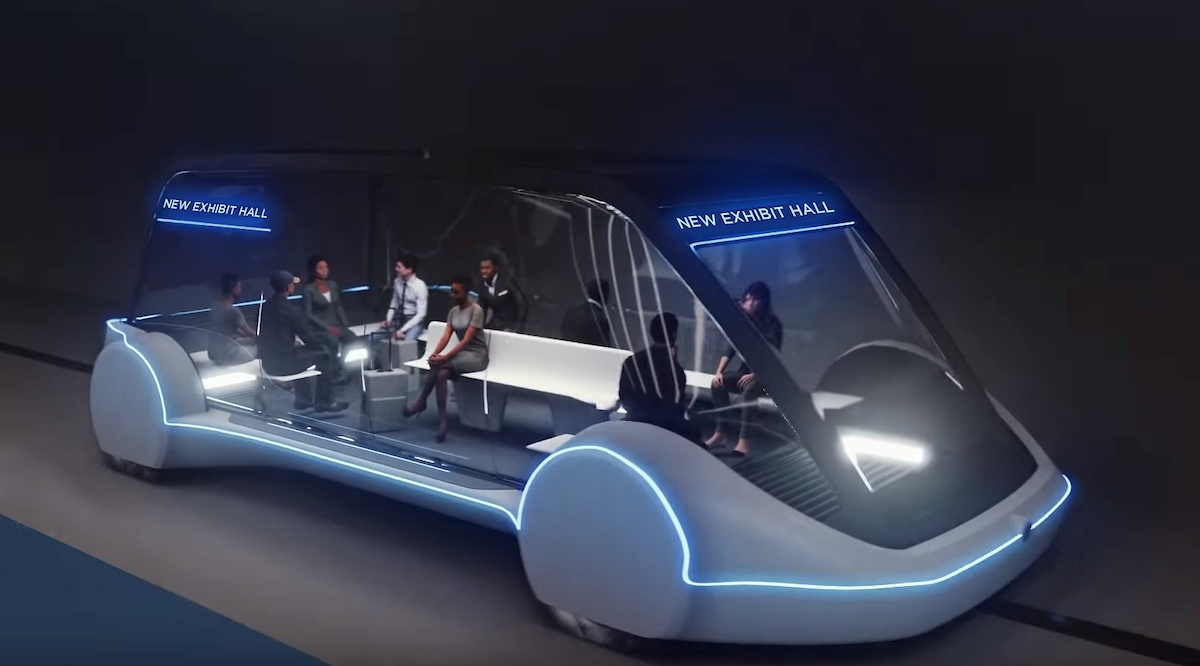 (The Boring Company)
According to the LVCVA, TBC's underground loop system "offers reduced total costs, less disruption to pedestrian and vehicle traffic, and faster construction time than traditional at-grade or above-ground options while maximising passenger and pedestrian safety".
The loop has the opportunity to be expanded once this contract is completed.
The Las Vegas Convention Centre is currently being expanded and will measure 200 acres when completed in January 2021.
Top image: Entrance to LVCC Loop outside the new exhibition hall (The Boring Company)