Dubai's Emaar Properties, the Gulf's largest developer, has announced plans to build a $1bn structure that will be higher than the Burj Khalifa, currently the world's tallest building.
"The Tower" will be located in heart of Emaar Properties' Dubai Creek Harbour development, about 10 minutes from Dubai Airport.
The skyscraper will not contain any residential space but will have an observation deck, a boutique hotel and a recreation of the Hanging Gardens of Babylon.
Its relatively low price – $500m less than the Burj Khalifa – reflects the fact that it will have less usable floor area than its predecessor.
Mohamed Alabbar, chairman of Emaar said: "The height will probably be announced when we open the tower but it will be a notch taller than the [828m] Burj Khalifa."
The Tower was designed by Spanish architect Santiago Calatrava.
He said: "The Tower, with 18 usable floors, draws design inspiration from the lily and evokes the image of a minaret, which is a distinctive aspect of Islamic culture."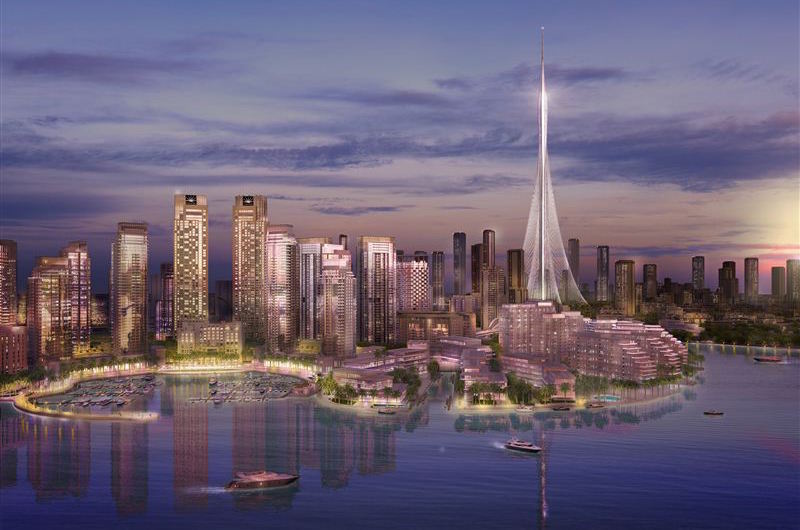 Alabbar Lahej, Emaar Properties' chief executive, said: "The Tower is our tribute to the positivity, energy and optimism that Dubai and the UAE celebrate, led by a leadership committed to all-round progress."
The project is due to be finished in time for the Dubai 2020 Expo.
Abdulla recently left his role and is to be replaced by Amit Jain, Emaar's chief operating officer.
It is likely that The Tower will never hold the highest building record, as Saudi Arabia is due to complete its $1.2bn, 1km-high Jeddah Tower in 2019. Â 
Images via Emaar Properties