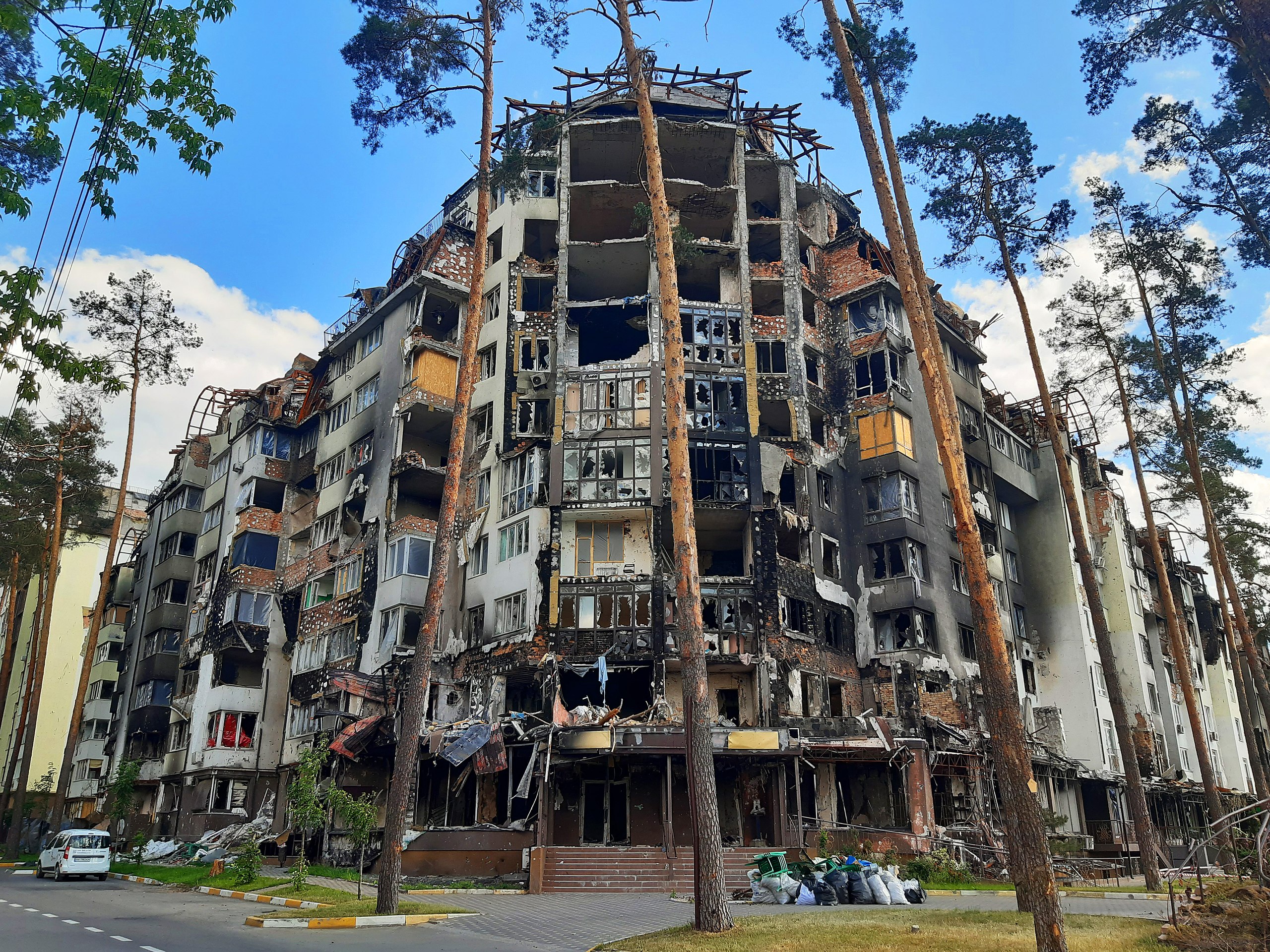 EU Commission president Ursula von der Leyen today said the EU could seize €300bn of Russian Central Bank reserves and use it to rebuild Ukraine.
A further €19bn of Russian oligarchs's money, currently frozen, could be added to the reconstruction fund, she said.
She said the physical damage Russia's invasion has caused in Ukraine stood at an estimated €600bn.
Stating "we have the means to make Russia pay", she said: "We have blocked 300 billion euros of the Russian Central Bank reserves and we have frozen 19 billion euros of Russian oligarchs' money.
"In the short term, we could create, with our partners, a structure to manage these funds and invest them. We would then use the proceeds for Ukraine.
"And once the sanctions are lifted, these funds should be used so that Russia pays full compensation for the damages caused to Ukraine.
"We will work on an international agreement with our partners to make this possible. And together, we can find legal ways to get to it.
"Russia's horrific crimes will not go unpunished."
The Kyiv School of Economics previously said the cost of the damage inflicted by Russian forces on its buildings and infrastructure stood at $127bn, but that tally came at the beginning of September, before Russia's sustained bombardment of civilian energy infrastructure in the months since.
At that time, Housing accounted for the biggest share of the damage with a cost of $50.5bn. Some 136,000 residential buildings had by then been damaged or destroyed, among them some 120,000 individual homes and more than 15,000 apartment buildings.
That represented just over 7% of Ukraine's entire housing stock.
The next biggest share was transportation infrastructure with a cost of $35.3bn. Of that, the direct destruction of roads accounted for $26.6bn and damage to railways accounted for $4.3bn.
Today, the president also proposed setting up a specialised court, backed by the United Nations, to investigate and prosecute Russia's "crime of aggression".