A 140m high wheel, to be known as the Whey Aye, after the well-known Geordie exclamation, will be built in northeast England if plans put forward by the World Wheel Company come to fruition.
The Whey Aye, which will be 5m taller than the London Eye, will be part of the planned "Giants on the Quayside" project, a 32,000 sq m redevelopment of Newcastle Upon Tyne's docklands that will also contain:
A 12 m tall steel man, to be known as the Geordie Giant, whose arms will move to display the time
A family entertainment centre with trampolines, climbing walls, a skywalk and café
A sports deck with a virtual golf club and covered five-a-side football pitches and tennis courts
A 700 sq m LED digital screen on the facade of the visitor centre.
The World Wheel Company, which has offices in Hong Kong and Newcastle, says the complete development will create 550 jobs and attract £100m of investment in Newcastle.
Nigel Hartley, World Wheel Company chief marketing officer, said: "Our development will complement Newcastle's global reputation as a vibrant, progressive, welcoming city and help deliver one of Europe's best waterfront experiences. We look forward to presenting our full proposals to Newcastle City Council later this year."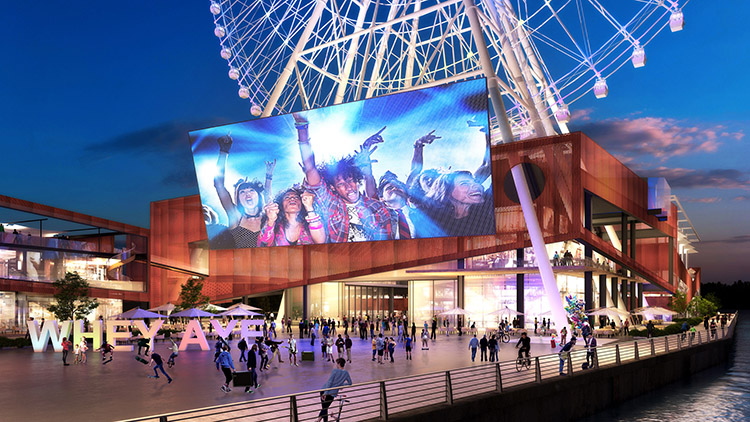 If approved and funded, the project is expected to be built in less than 24 months.
The largest under construction Ferris wheel will measure 210m and is being built in Dubai, while the world's highest Ferris wheel will be located 220m above ground in Malaysia.
Images courtesy of the World Wheel Company