Eurovia, a subsidiary of France's Vinci Construction, has won two road contracts in the US worth $480m.
The design-and-build contracts will help develop two corridors in North Carolina. Eurovia's work on Interstate 485 in Charlotte involves adding a 26km express toll lane in each direction as well as a free high-occupancy-vehicle lane.
The project aims to improve traffic conditions on the highway, which is used by 146,000 vehicles a day.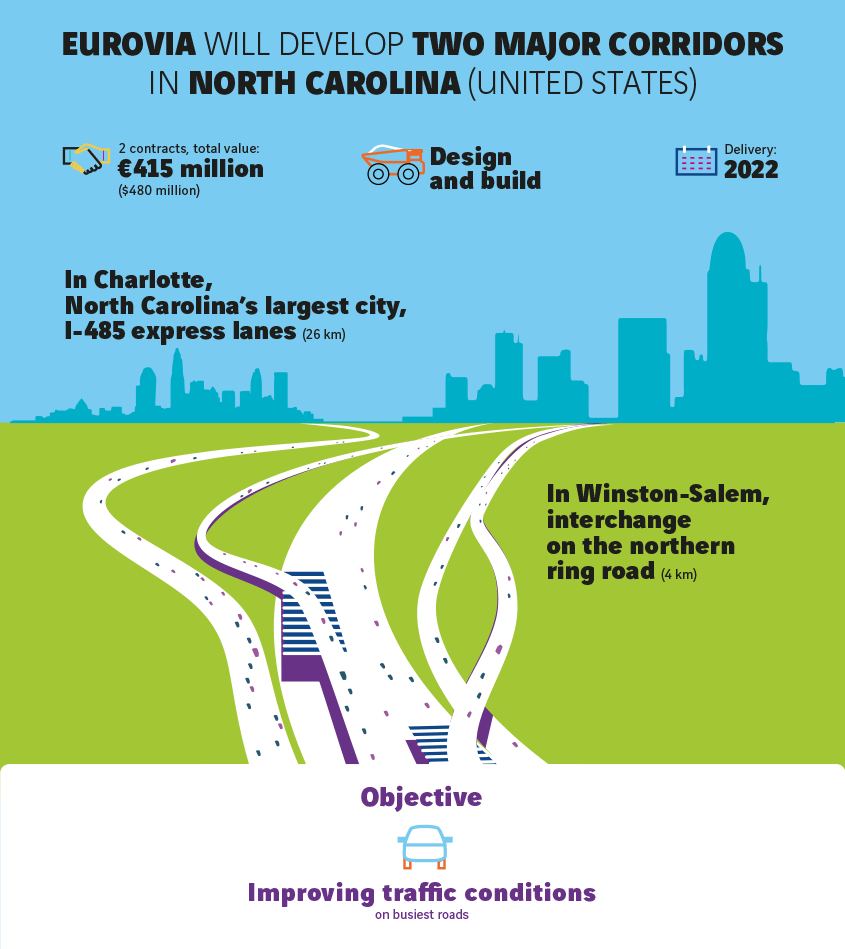 Eurovia has also won a contract in Winston-Salem in Forsyth County, including widening a 4km section of road to six lanes.
Work on both projects is due to be completed in 2022.
Recently Eurovia created the first "fully recycled road" and bought Salini Impregilo's US asphalt business for $555m.
Images courtesy of Vinci