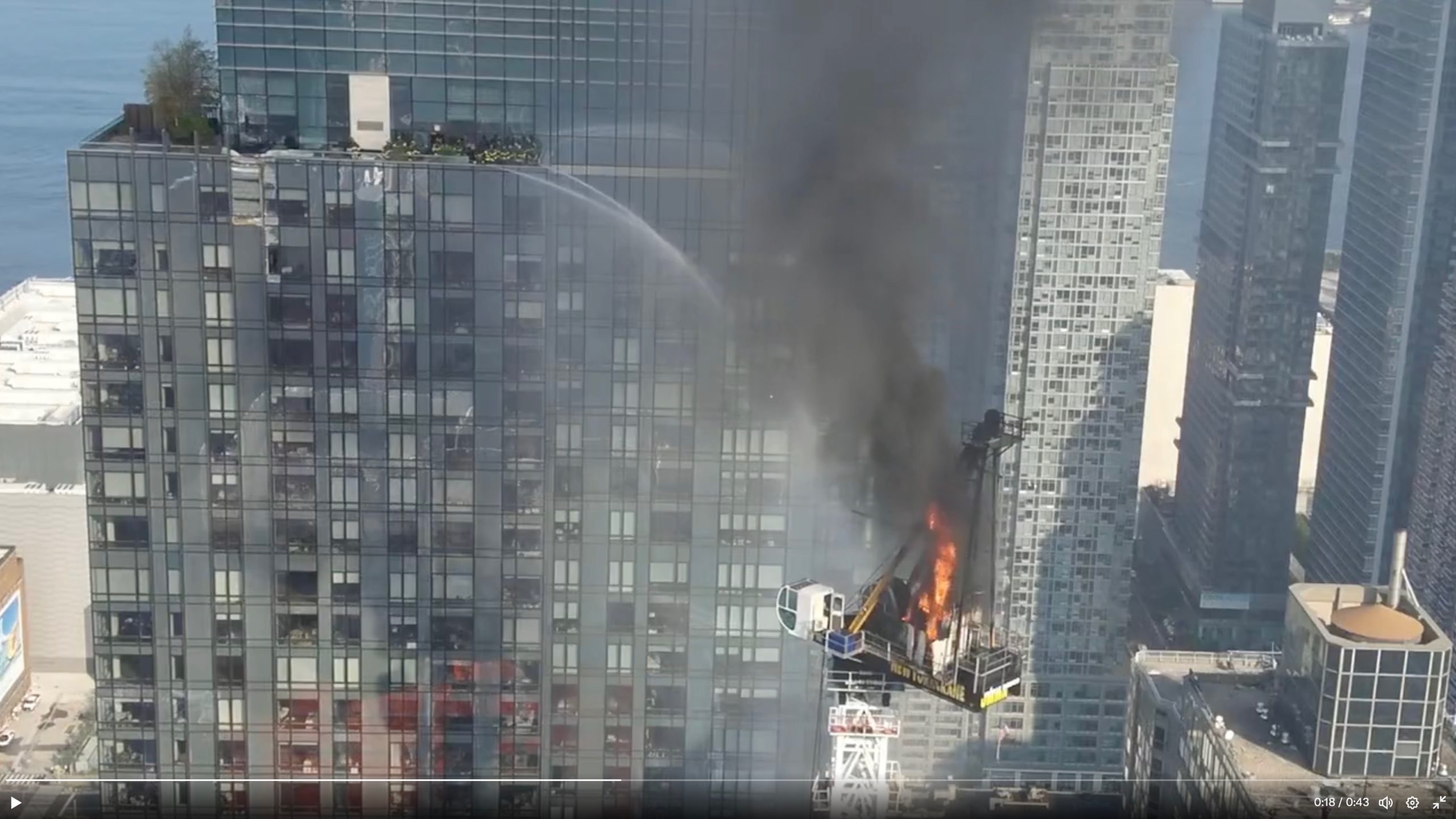 Officials in New York praised luck after a tower crane's engine compartment burst into flames, causing its boom and 16 tons of concrete it was carrying to plunge onto the street in Manhattan around 8.00am on Wednesday.
Twelve people including three firefighters received non-life-threatening injuries, but nobody died, CNN reports.
"This could have been a lot worse," said Joseph Pfeifer, first deputy commissioner of the New York City Fire Department in a media briefing later that morning.
The fire department said the crane operator noticed the fire and tried to put it out before safely leaving the cabin.
What was it like responding to yesterday's crane fire and collapse? Take look at the footage from #FDNY Robotics Unit drones. The drones were an integral part of an operation that had the FDNY putting out the fire, evacuating tenants, and assessing structural damage. pic.twitter.com/LncodGz7mg

— FDNY (@FDNY) July 27, 2023
It said the fire weakened cables holding 16 tons of concrete, causing the boom and load to fall, hitting an adjacent building.
The crane was on an upper storey, estimated to be the 45th, of a 54-storey mixed use building under construction at 550 10th Avenue.
Firefighters hauled hoses to the top of a building across the street to douse the flames, capturing images of the operation with drone-mounted cameras.
"Why we're so lucky is not only the boom falling to the street, but all of that concrete could have struck civilians," New York City Mayor Eric Adams told the briefing.
"And this has spread out throughout the area here, so we were extremely, extremely lucky this morning."