Barcelona contractor FCC Construcción has been selected to remodel the Santiago Bernabeu Stadium, the home ground of Real Madrid.
Engineering company Ayesa's evaluation report found FCC Construcción's bid to be the "most economically viable", with a "construction system in place that minimises any hindrance to the operating of the stadium and its surroundings", according to a statement by Real Madrid.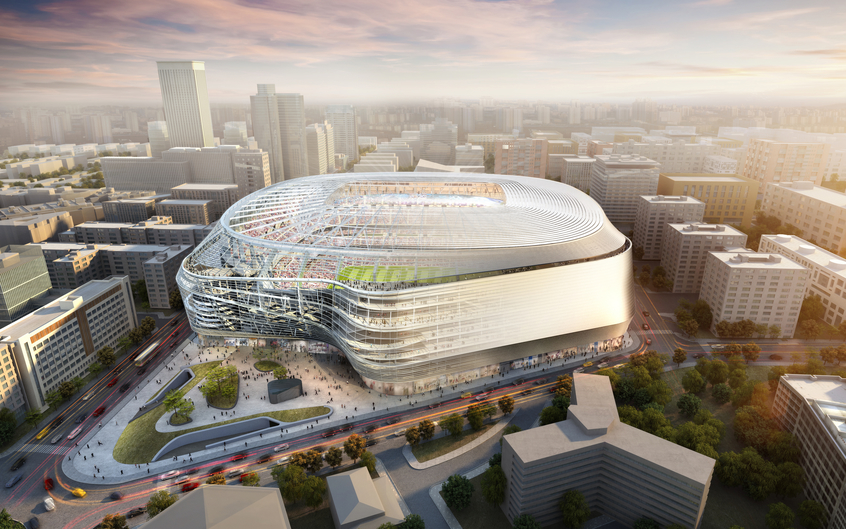 Construction work on the stadium will not increase its capacity, but includes:
A 20,000 sq m square on Paseo de la Castellana avenue
A 5,500 sq m square on the corner of Padre Damián
The pedestrianisation of Rafael Salgado Street
A retractable roof with a "skin of steel bands and variable lines that will allow to illuminate and project images"
A 360° video scoreboard.
Florentino Pérez, Real Madrid's president, said: "This event is the definitive start of the countdown to launch an authentic architectural innovation in our stadium. A Santiago Bernabeu stadium that will become a great avant-garde and universal icon.
"Located in the heart of Madrid, it will be the best stadium in the world. We are facing one of the great projects of the future for Real Madrid and, of course, it will be also for the city of Madrid.
"We want, in short, to be the great digital stadium of the future."
Redevelopment work will take place alongside the club's sporting calendar, and all facilities will remain open during construction.
Work on the remodelling will be completed by the end of 2022.
Images courtesy of Real Madrid