23 September 2013
Finnish developer YIT has begun the first phase of a premium apartment complex in the centre of St. Petersburg, Russia.
Called Smolny prospekt the development consists of 400 apartments in three new buildings on a 2.9-hectare plot, and the renovation of existing buildings on the plot.
The Taller de Arquitectura studio of Spanish architect Ricardo Bofill is responsible for the overall design of the area.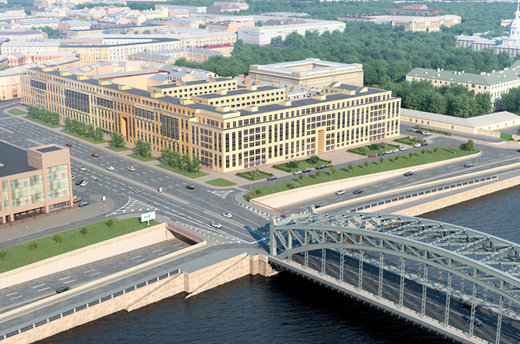 Artist's rendering of the Smolny prospekt development in St. Petersburg
YIT says the total value of the total project is approximately $404m and is expected to be complete by the end of 2017.
The first phase has a value of approximately $175m.
Late last year YIT started renovating existing buildings on the plot, maintaining the original facades.
Source: YIT