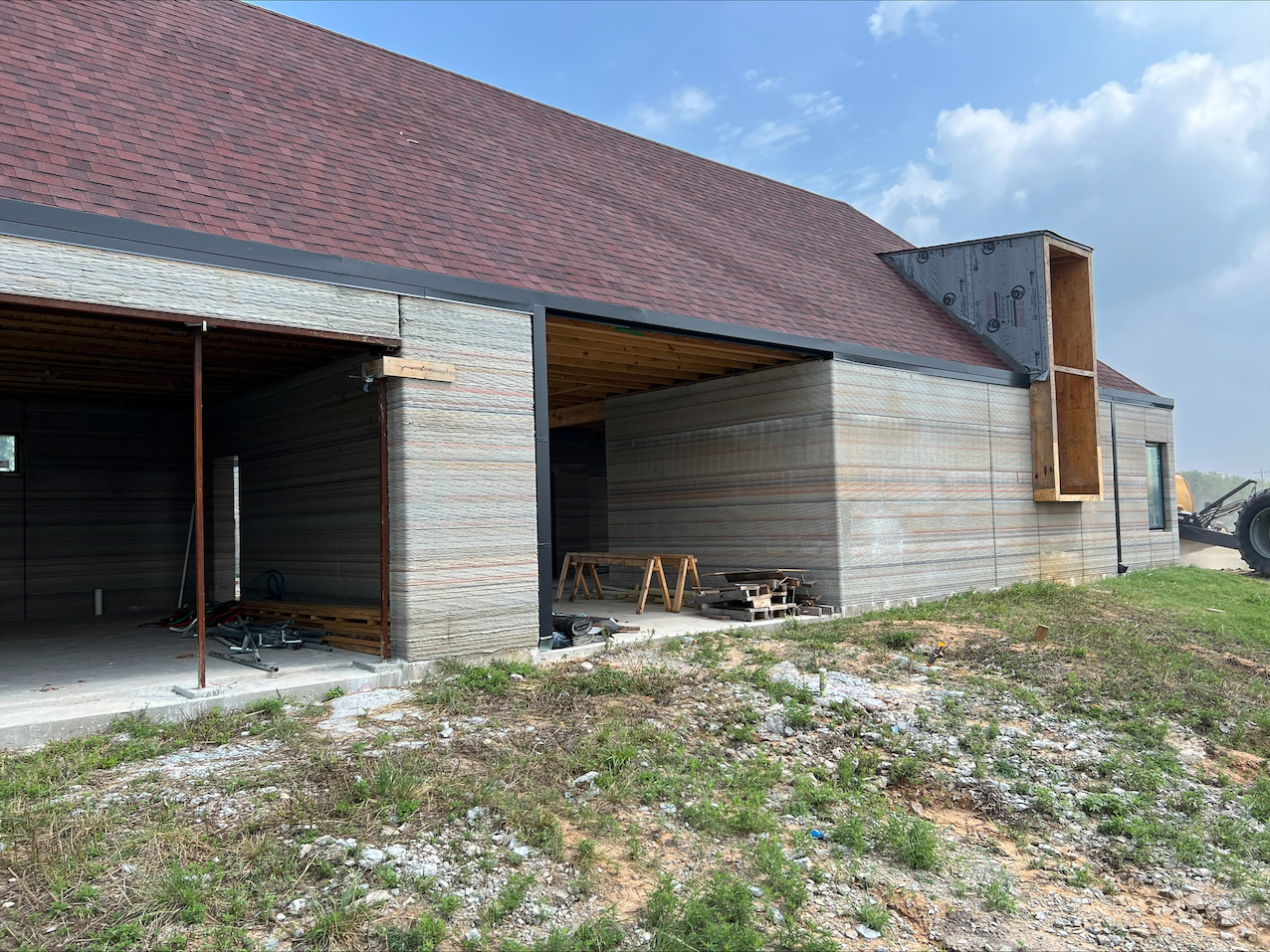 A US-based 3D print construction company, Hive 3D, is printing five affordable homes made with near-zero carbon concrete in the tiny Texas town of Round Top, west of Houston.
It says the scheme should be a model for low-cost, low-carbon housing for the US.
Ranging in size from 400 to 900 sq ft, the homes use a cement replacement material made by Eco Material Technologies.
Called PozzoCem Vite, it replaces 100% of Portland cement, has 92% lower emissions, and sets in under three minutes, Eco Material told GCR in a press statement.
The name comes from the word pozzolans, meaning materials like fly ash that chemically react with calcium hydroxide at ordinary temperatures to form compounds with cementitious properties.
Hive 3D mixes the cement with locally-sourced aggregates to produce printable material at lower cost than other commercially available 3D printing mortars.
It worked with CyBe Construction to develop a compact, mobile printer and mixing system for Eco Material's cement replacement.
The homes come in studio, single-bedroom, and two-bedroom models.
Hive 3D previously printed a 3,150-sq-ft house using Eco Material's PozzoSlag cement, which replaces 50% of Portland cement in concrete.
Eco Material says its replacement cements have been used in roads and bridges in Texas for over a decade.
Timothy Lankau, chief executive of Hive 3D, said the small homes would be a model for affordable and eco-friendly housing in the US.
"We plan to build them at a speed and cost point that is unprecedented in the affordable housing space," he said.