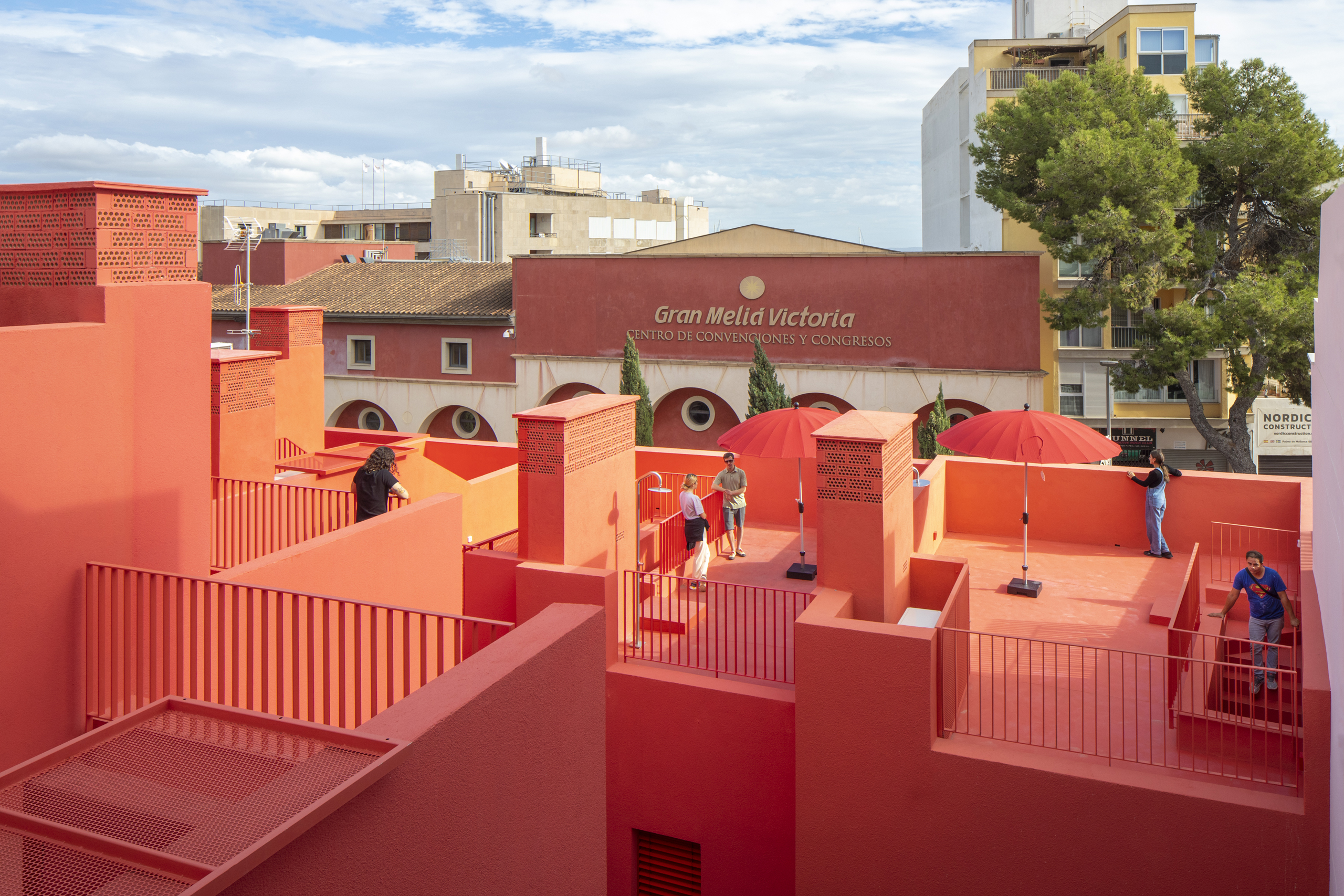 The first phase has been completed in the renovation of the El Terreno neighbourhood in Palma, Mallorca, designed by Dutch architect MVRDV and Spanish firm Gras Reynés Arquitectos.
This stage of Project Gomila, as it is called, consists of five buildings as well as a renovation of Gomila Centre, a 1979 building designed by the Spanish gothic painter Pere Nicolau.
These include the Fabri-Casas, a set of blue row houses with a saw-tooth roof, and Las Casitas, a series of red townhouses. There will be a rammed-earth low-carbon apartment building and a renovation of the La Plaza building, which contains the historic Bellver bar, offices and a communal rooftop with views of the bay and the cathedral.
All of the Gomila buildings are carbon neutral and have green features such as cross-ventilation, solar panels and locally sourced materials.
The scheme is being developed by the Fluxà Family, which owns the Mallorca-based Camper shoe brand. When fully complete, there will be 60 new homes.
Jacob van Rijs, MVRDV's founding partner, said: "Project Gomila is an exciting architectural project – each of the buildings can stand alone as its own individual design, and yet at the same time they are also carefully considered as an ensemble that gives Gomila a fresh boost. When looked at together, you see a colourful collection of buildings that still somehow work together as a group."
Winy Maas, another founding partner, added: "In terms of urbanism, the concept revolves around the diversity of the buildings. Where some of the designs are more suited to family homes, others are more suited for apartments for singles or couples; where some buildings are fully residential, others bring commercial functions into the mix. This diversity of people and spaces will help bring back El Terreno's lost vibrancy."
Renovation work on the yellow Casa Virgini and a small villa next to the Gomila Center are yet to be completed.