OFF, France's first floating hotel, has docked in Paris between the Charles de Gaulle Bridge and the Austerlitz viaduct in the southwest of the city.
Guests who manage to locate the purpose-built barge can check in to a choice of 54 rooms and four suites, and can enjoy a bar serving cocktails and tapas, a plunge pool, a marina and a 400 square metre summer terrace.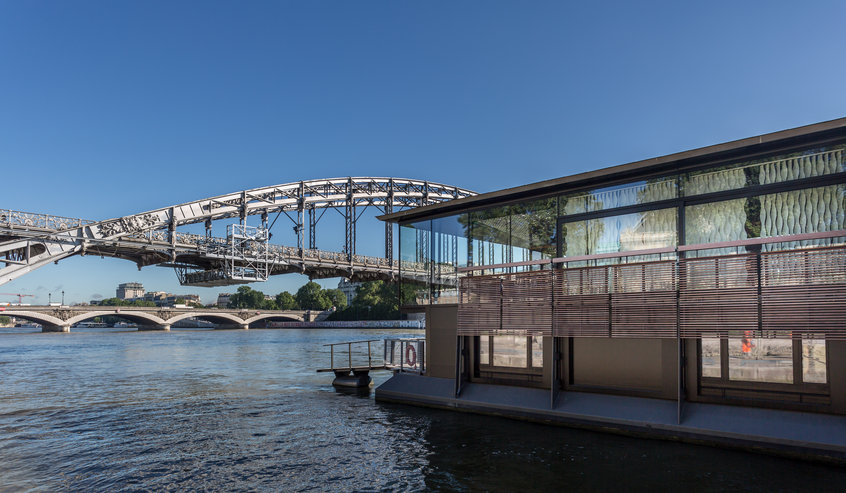 The hotel was designed by Gérard Ronzatti from Seine Design, and contains "elegant zinc roofs that slant skywards, while a central glass ceiling lets natural light into the heart of the vessel".
The project designer, developer and shareholder was Citysurfing, a French firm that offers "Smart Floating Solutions".
Prices start from €160 ($177) a night.

Visit the hotel website here.
Images via OFF (Camille Houriez (Elegancia))