The former chief executive of troubled Dubai-based contractor Drake & Scull International PJSC (DSI), and his daughter, together owe the firm as much as 1 billion dirhams ($272.3m), people with knowledge of the matter have told Bloomberg.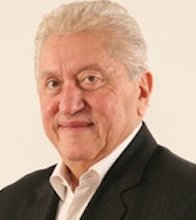 Khaldoun Al Tabari (Nasdaq)
That amount allegedly owed exceeds the current market value of the company, long active in the Gulf region, whose shares plunged around 70% this year.
The briefing on former chief executive Khaldoun Al Tabari and his daughter Zeina Al Tabari, also a former senior executive, follows the revelation last month that DSI had conducted an internal probe into "violations of the previous management", and had delivered its findings to authorities in Dubai "to proceed with the legal proceedings".
After that, reports Bloomberg, the UAE's central bank asked lenders to freeze accounts belonging to Al Tabari and his family, citing an order by Abu Dhabi's public prosecutor.
Al Tabari resigned as chief executive in October 2016. He later sold his stake in the company and resigned as a board member.
The Al Tabaris did not respond to Bloomberg's requests for comment.
Drake & Scull has has been hit with losses since 2015 after the drop in oil prices. It reported a loss of 1.18 billion dirhams ($321m) in 2017, but finished the first quarter of this year with a net profit of 7 million dirhams.
It appointed a new group chief executive, Dr. Fadi Feghali, on 1 April this year, and last week appointed its fourth chief financial officer in three years, Bloomberg reports.