An Apple store designed by UK architect Foster + Partners has opened on Rome's Via del Corso inside the Palazzo Marignoli.
The shop is located on the site of the "delle Convertite" convent, designed by renowned architect Salvatore Bianchi in 1870 for Filippo Marignoli and contains a restored façade by Giulio Podesti.
The project incorporates two large ceiling paintings called "Dawn" and "Dusk" by Fabio Cipolla and Ettore Ballerini, both created in the 1890s, and graffiti panels created by Afro Basaldella in the 1950s, which depict urban scenes from Italian cities.
Visitors will enter the shop through a historic passage leading to a courtyard flanked by two spaces that showcase the grandeur of the historic palazzo.
The courtyard dates back to the 16th-century monastery and garden, and contains Camphora shade trees.
Original features such as Marignoli's staircase leading to the first floor and a geometrically patterned, hand-painted ceiling discovered during construction have been restored.
Stefan Behling, Foster + Partners' head of studio, said: "The joy of the project was to peel back and rediscover the layers of history throughout the building and revealing its eclectic past, which ranges from the historic painted ceilings and the frescoes by Fabio Cipolla to the more recent graffiti artworks by Afro Basaldella.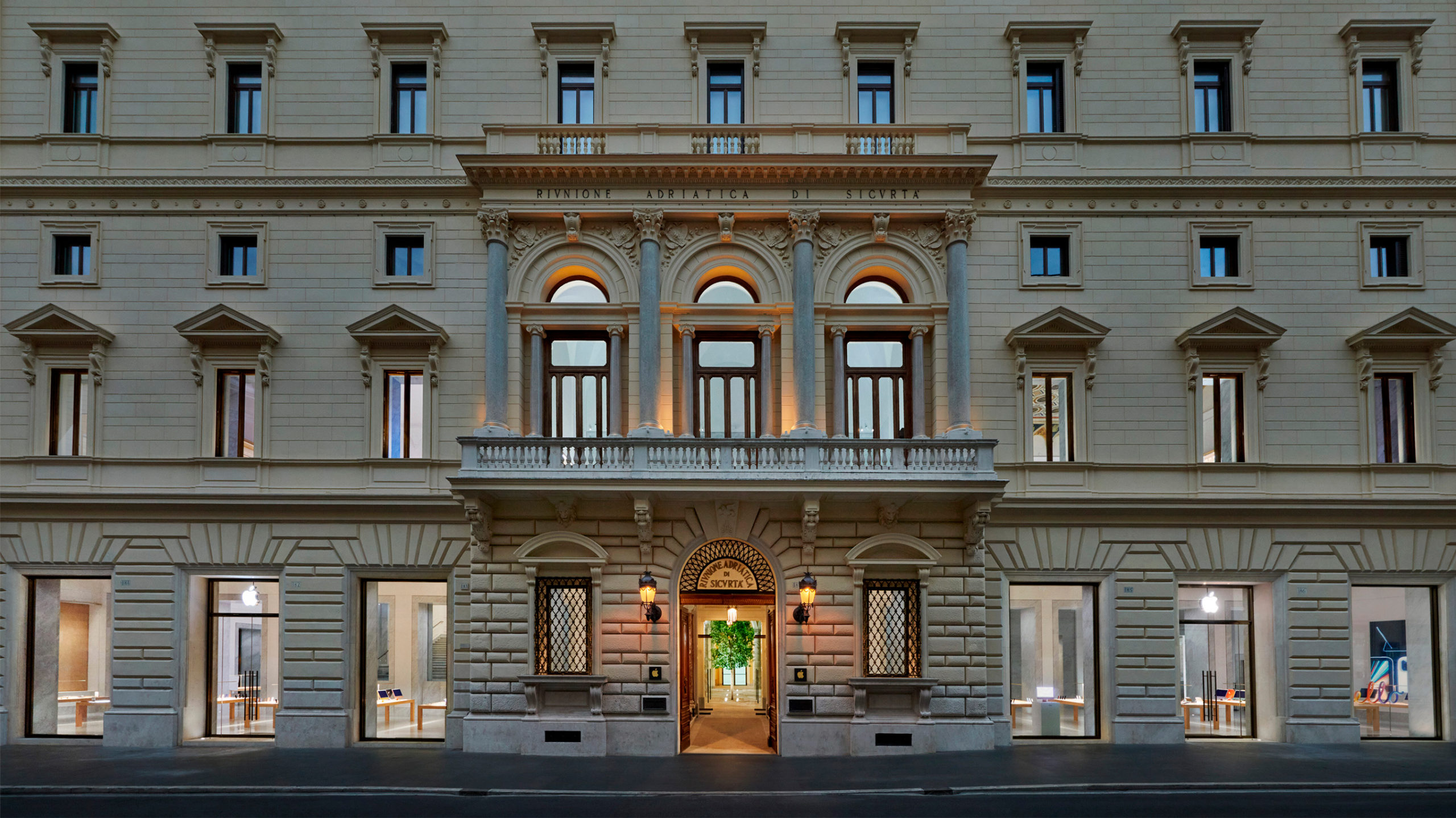 "Palazzo Marignoli has seen so much throughout its history, and we feel truly privileged to be able to be part of its newest phase of life. Especially as Rome is one of my favourite cities in the world." Â 
Images courtesy of Foster + Partners